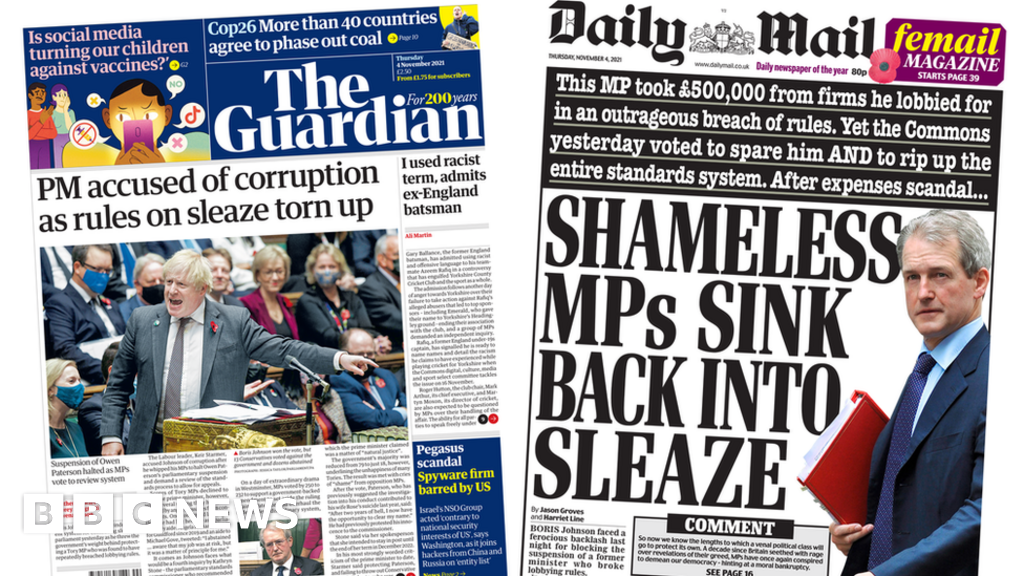 Tory Corruption.
You can't ignore the events in Parliament over the last few days.
On this Blog we talk about the problems we have as claimants, or (in my case, finally, getting Pension Credit). The stand out fact is that people in that position have not much money – even when working we are not going to get well paid jobs – and all the problems that creates. When looking at the kind of cash some people have it's hard, if not impossible, to get a grip of the kind of income some get. I would not want a town house in Knightsbridge, private jet and helicopter flights, a country mansion, or wih to eat a gold plated steak (£850 to £1,500.) at Salt Bea's restaurant. But it's hard to see why people should get that kind of money when others rely on Food Banks.
It's hard to see how you get this money through ordinary work.
Then there is the political angle.
This case stands out. The gang running this government seem to have got themselves into trouble over how they enrich themselves.
This was in the 'I' (strongly recommended as a daily paper) yesterday.
The Owen Paterson scandal shows how corrupt our political class already is.
Patrick Cockburn.
People in the UK often fail to see the seriousness of this deteriorating situation because mealy-mouthed words and phrases such as "lobbying", "sleaze" and "egregious cases of paid advocacy" are used. But when these activities come together they create a toxic system in which it is only the companies that invest heavily in acquiring the services of powerful politicians and civil servants who will win the big contracts and plug into government subsidies.
In the wake of the Paterson furore, much of the commentary is about Boris Johnson's misjudgements, and there is a reinforcement of the feeling that his government is full of dodgy people doing dodgy things. Parallels are drawn with the Tory sleaze scandals of the 1990s or the parliamentary expenses scandal of 2008. But these analogies miss the point, because in both cases the amount of money involved was trivial compared to the vast sums that the politically powerful can now hope to gain.
Paterson's overall earnings were about £100,000 a year as a consultant to two companies, which may not sound enormous, but Randox Laboratories was paying him £8,333 for 16 hours' work a month, or about £500 an hour according to the Commons standards committee report. Lynn's Country Foods, a processor, was paying him £2,000 for just four hours work every other month, which is about the same rate of hourly pay.
….
Honesty and dishonesty are more of a matter of habit than people care to admit. The spread of corruption is turbocharged if the fortunes to be made are large and the risk of punishment low. But the lesson of Russia, Ukraine and a host of other states in the world is that once a political class becomes corrupt, there is no way back because its members will leap to defend their own, in case they should be next in line for detection and punishment. This may not have happened yet in the UK, but, as we saw this week, it is not for lack of trying.
You do not have to look to the former Eastern bloc to see how this can happen. As a French speaker over the years I have seen many affaires involving bent politicians, the most recent involving former President Nicolas Sarkozy: Sarkozy: Former French president sentenced to jail for corruption (May 2021) (he got a suspended sentence).
This is even better known in Spain, "The Gürtel case began with one Madrid mogul. Over the next decade, it grew into the biggest corruption investigation in Spain's recent history, sweeping up hundreds of corrupt politicians and businessmen – and shattering its political system. (Guardian Sam Edwards 2019). Spanish people got so fed up with this that some (often from the protesters who went on to support the radical left Podemos) called the politicians 'la casta politica', the political caste, which ruled, they considered, in its own class interests.
Now we have this: Ex-British PM calls actions of Johnson's government "politically corrupt"
LONDON, Nov 6 (Reuters) – Former British Prime Minister John Major on Saturday attacked fellow Conservative Boris Johnson's handling of a corruption row, saying the government's behaviour was arrogant, broke the law and was "politically corrupt".

Johnson was forced to make a U-turn after he abandoned plans pushed through parliament to protect a lawmaker found to have broken lobbying rules.
This: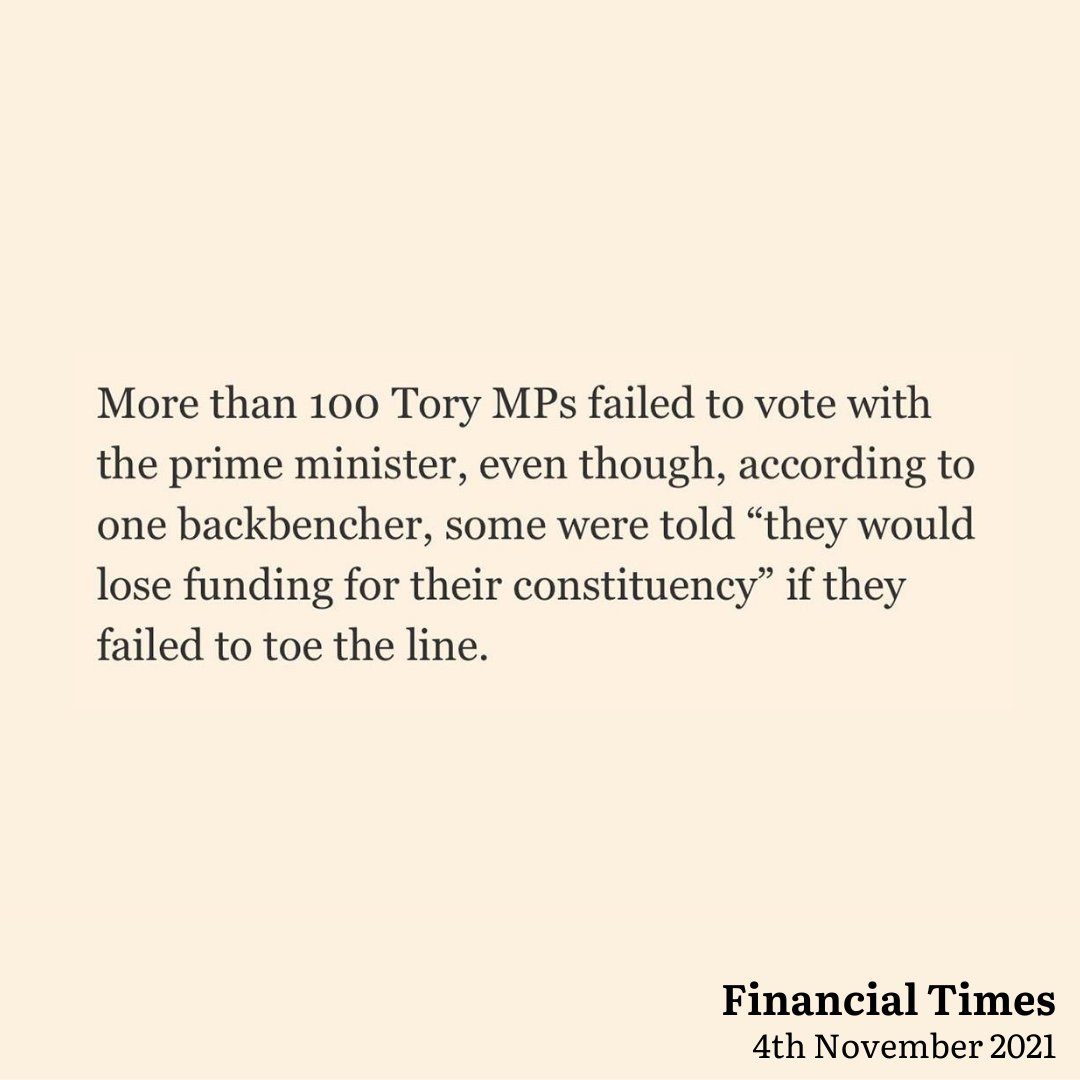 This sums up the government's policies more broadly: