Government Pulls Opposition Day debate on Universal Credit Cut. Instead MPs will vote on National Insurance hike.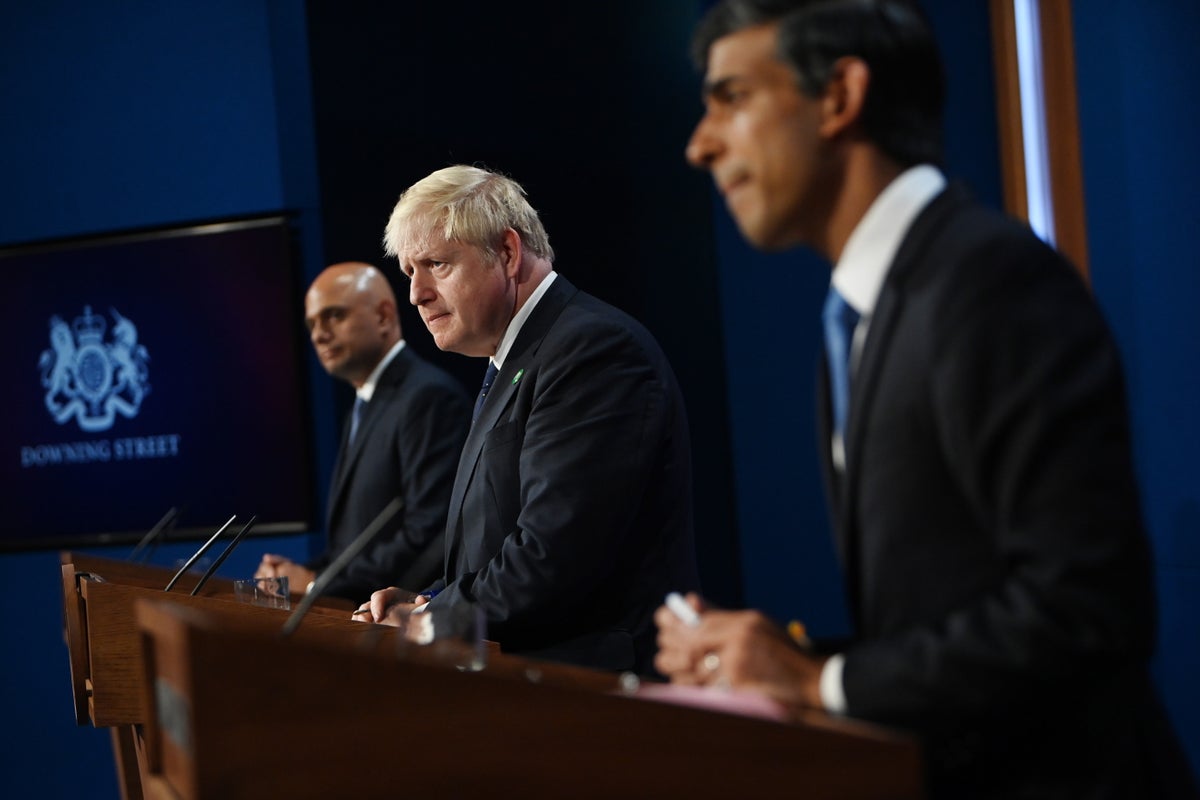 Government pulls plans for imminent vote on universal credit cut.
Elliot Chappell. Labour List.
Jacob Rees-Mogg has told parliament that an opposition day debate, in which Labour had been planning to force a vote on a cut to Universal Credit, will not take place so that MPs can vote on the plan to raise National Insurance instead.
The leader of the House of Commons informed MPs of the change to the schedule following a statement by Boris Johnson this afternoon, in which the Prime Minister confirmed plans to break a 2019 Tory manifesto pledge with a 1.25% levy.
Johnson announced the policy as part of the funding arrangement for his long-awaited social care plan. He presented the proposal to the cabinet this morning before coming to parliament to outline his "sustainable" plan for the care sector.
Reacting to the change in scheduling, Labour's Thangam Debbonaire said: "This morning, cabinet was bounced into the Prime Minister's so-called social care plan and now the leader is trying to bounce parliament into accepting it in a vote tomorrow. This is no way to run a government. It's no way to run a country.
"This Tory tax rise won't come in until next spring, so why the rush? Does he know that he will never get it past his backbenchers, through parliament, otherwise? Is he making sure that his own MPs have as little time as possible to consult their constituents or hear from stakeholders and experts?"
Labour had been hoping to force a vote on the government's £20-per-week cut to Universal Credit, which will take effect from October 6th. Ministers face opposition on the move from the opposition and campaigners as well as backbench Tories.
"The government have pulled Labour's vote on the cut to Universal Credit that would have been tomorrow to vote on the NI increase instead. I will do all I can to ensure a vote still takes place. The biggest cut in the history of the welfare state must be debated in parliament," Jonathan Reynolds said.
***
On the issue actually debated today the TUC has issued this statement.
TUC – PM's social care announcement is "deeply disappointing" to workforce 

Commenting on today's (Tuesday) social care announcement by the Prime Minister, TUC General Secretary Frances O'Grady said: 

"We need a social care system that delivers high-quality care and high-quality employment. 

"New funding for social care is long overdue. But today's announcement will have been deeply disappointing both to those who use care, and to those who provide it. 

"The Prime Minister promised us a real plan for social care services, but what we got was vague promises of money tomorrow. 

"Care workers need to see more pay in their pockets now. Nothing today delivered that. Instead, the only difference it will make to low-paid care staff is to push up their taxes. 

"This is so disappointing after the dedication care workers have shown during this pandemic keeping services running and looking after our loved ones. 

"Proposals to tax dividends should have been just once piece in a plan to tax wealth, not an afterthought to a plan to tax the low-paid workers who've got us through the pandemic. 

"We know social care needs extra funding. But the prime minister is raiding the pockets of low-paid workers, while leaving the wealthy barely touched. 

"We need a genuine plan that will urgently tackle the endemic low pay and job insecurity that blights the social care sector – and is causing huge staff shortages and undermining the quality of care people receive." 

The TUC published proposals on Sunday to fund social care and a pay rise for the workforce by increasing Capital Gains Tax. 

The union body says increasing tax on dividends is a welcome first step to reforming the way we tax wealth, but that it won't generate the revenue needed to deliver a social care system this country deserves. 

Instead, by taxing wealth and assets at the same level as income tax, the government could raise up to £17bn a year to invest in services and give all care staff a minimum wage of £10 an hour. 

TUC analysis shows that seven in 10 social care workers earn less than £10 an hour and one in four are on zero-hours contracts. 

Polling published on Sunday by the TUC showed that eight in 10 working adults – including seven in 10 Conservative voters – support a £10 minimum wage for care workers. 
75 Responses