ID Issues Hit Universal Credit.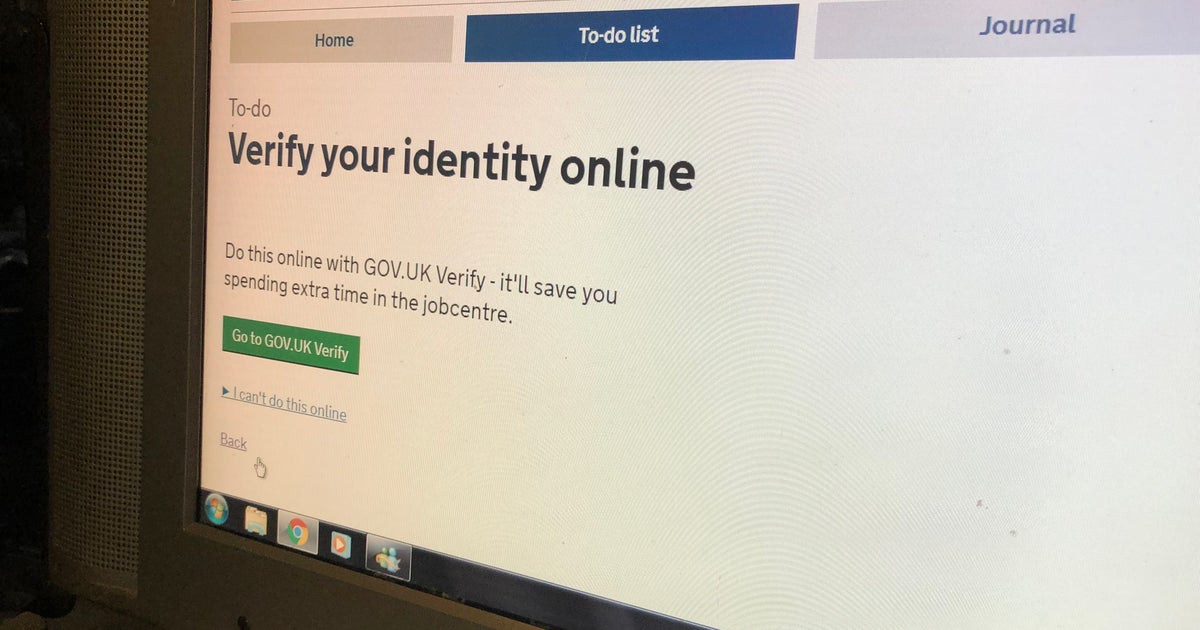 ID seems an obsession with the crew of chancers who lead this government.
Those who follow politics know that the Tories want everybody who wishes to vote to present photo ID for elections. The fact that a few million people do not have Driving Licences or Passports is a bonus for the Conservatives. It will exclude many of the poor and marginalised from the ballot box, and make local councils (a majority in Labour areas) fork out to pay for some special scheme to allow us to have the privilege to vote. Lots of people will not bother and just give up.
It has crept down to the DWP.
There was this in October,
People are being forced to submit photos of themselves holding a local daily paper outside their home in order to claim universal credit.

The Department of Work and Pensions (DWP) verification process contains a detailed list of bizarre requests potential claimants must follow. It also includes requiring people to send in a photo taken by someone else of them holding their street sign in their right hand.

The instructions were posted in at least one person's universal credit journal – the online platform used to manage benefit claims – by a DWP employee, according to the Public Interest Law Centre (PILC).
The Mirror reports,
Benefit claimants who received Covid support at the height of the pandemic are being told to repay every penny back – with some claimants describing the emergency support as a 'loan' not a 'benefit'.
The Mirror has spoken to dozens of people who have received sudden bills from the Department for Work and Pensions (DWP) in the past six months, asking for all the Covid support they received back.
It follows our investigation into dad Gary Blake who had been sent a bill for an overpayment because of missing ID.
In the vast majority of cases we spoke to, claimants were told to submit ID – despite already sharing it, while others were told to repay their Covid benefits because they did not have a tenancy agreement. In many cases, shortly after providing these documents, the claimants were sent a shock bill.
The Mirror continues with first hand stories, beginning with this one:
Mirror reader Sheila Richards said she received an unexpected bill for £6,000 earlier this year after receiving help during the pandemic.

The DWP allegedly told the claimant it was because she had not submitted a photo of herself.

"I had provided photo ID at my local Job Centre Plus on the many occasions that I had been asked to visit, so I didn't consider it to be that crucial," Sheila, who is self-employed, told The Mirror.

She is now disputing the charges with the DWP. Sheila wrote to her constituent MP but never heard back.
Still, somebody is happy at the way things are going:
20 Responses