Parliament Debates Universal Credit Cut: Tories Abstain and Vow to Ignore Defeat.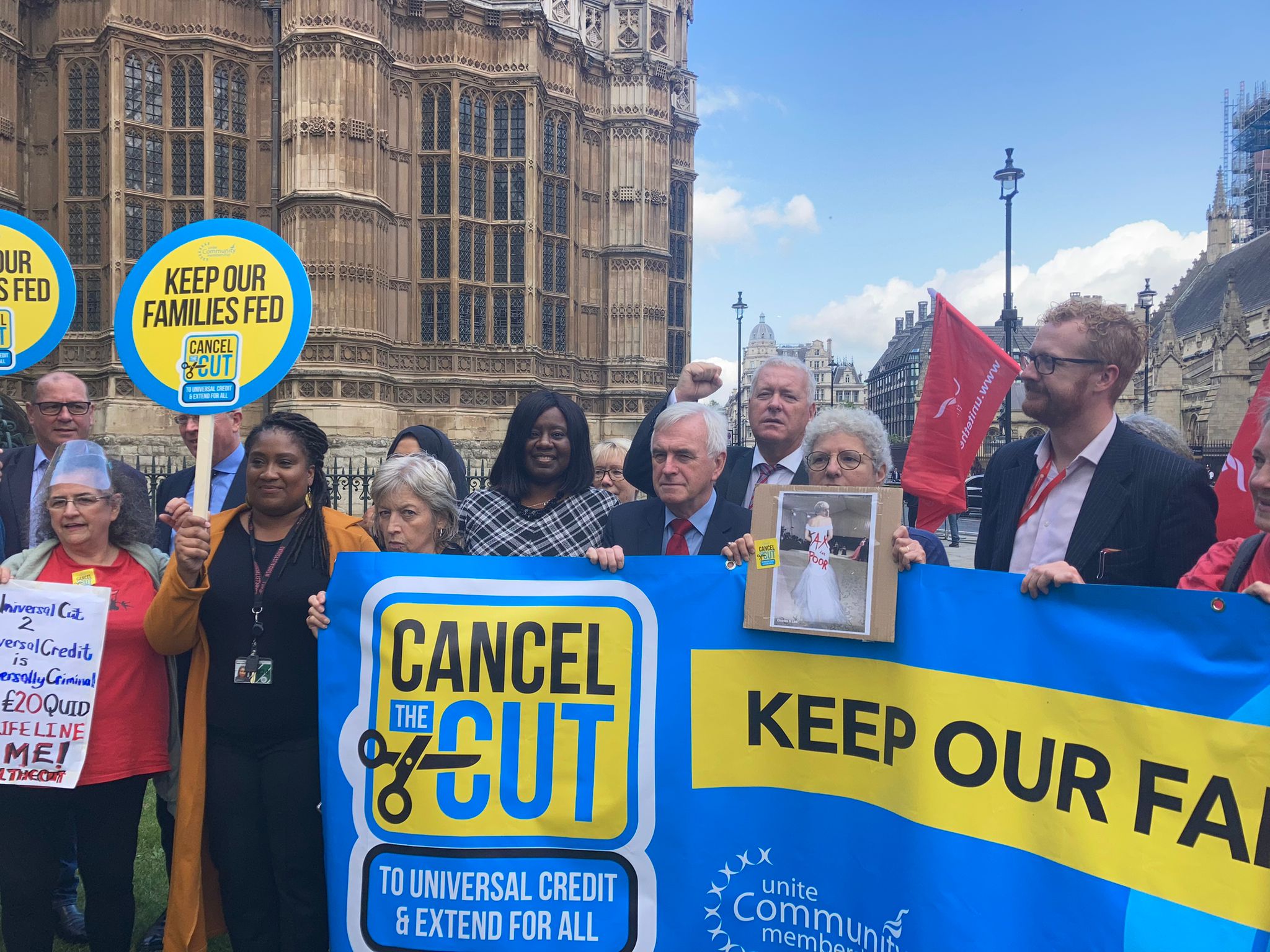 The Universal Credit cut has been raised in Parliament today
The debate was not well attended, and only a handful of Tories (seen on BBC Parliament, yup I watched it..) sat in the Chamber.
One who was there.
In the afternoon debate Beth Winter (Labour, Cynon Valley) called not just to cancel the cut but to extend the £20 uplift to those on Legacy Benefits.
Mired in a the scandal over her recent statements, – "removing the £20 uplift would only mean "two hours' extra work every week" for claimants – Work and Pensions Secretary Thérèse Coffey, did not have the courage to address the House of Commons.
Minion Will Quince Parliamentary Under Secretary of State at the Department for Work and Pensions and MP for Colchester (not that far from Coffey's Felixstowe homeland), said this was not a 'cut'. It has been a "time-limited measure' (what time limit?). To maintain the uplift would cosy (plucks figure from air) 6 Billion, if not more. The 'safety net' of benefits should not "trap people on welfare". Now the government was concentrating its efforts on getting people into work.
The Labour motion was carried, 253 to Zero. All the Tories abstained. The resolution has no binding effect at all.
The motion will simply be ignored., Angela Eagle (Labour) called the Conservatives behaviour "despicable", We ae now waiting for the (Procedurally necessary) government to respond within 12 weeks.
As the Mirror put it earlier today,
A Commons vote on axing the Universal Credit cut for six million Brits looks set to PASS today as Tory MPs are told to sit it out.

Yet Boris Johnson intends to completely ignore the result – because the vote has no legal force.

Downing Street said he will push ahead with the £20-a-week slashing next month anyway – despite today's vote "calling on the Government to cancel its planned cut to Universal Credit andWorking Tax Credit."

Today's decision prompted furious recriminations from Labour, who tabled the desperate plea to stop the cut in a Commons debate and said its wishes should be carried out.

A Labour spokeswoman said: "This is a major cut that will affect millions of families across the country.

"We have given Tory MPs the chance to do the right thing. We would expect them to vote on a motion that will have a major impact on people's lives.
Some updates from Twitter:
82 Responses