Government Slash Emergency Fund for UC Claimants and Refuse to stop Benefit Cut because it will "cost Billions".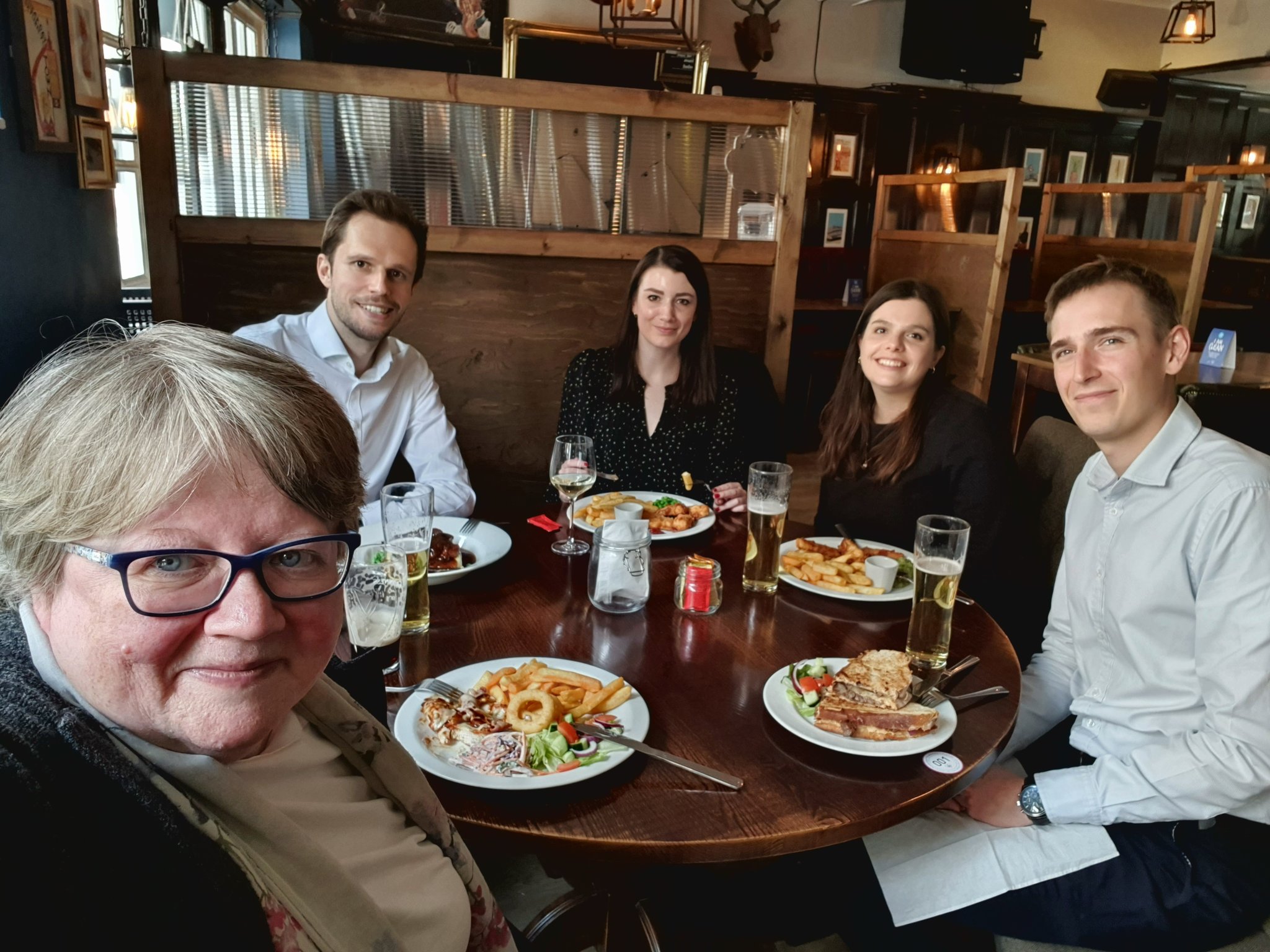 Thérèse Coffey Enjoys a Celebratory Feed on the 17th of May.
The Mirror,
Tories refuse to stop Universal Credit cut because it would cost 'billions on benefits
Tory ministers have refused to stop a £20-a-week Universal Credit cut this Autumn – because it would cost "billions more on benefits".
DWP minister Will Quince today attacked Labour for asking for the lifeline for six million people to be extended beyond September 30.
He claimed "I certainly don't recognise" that 4million children in poverty are "going to bed at night with no food in their tummy".
And despite 37% of people on Universal Credit having a job, Mr Quince said the DWP would instead "shift its focus to supporting people back into work".
Universal Credit is due to be slashed back by £20 a week from October after it was raised for 18 months due to the pandemic.
Emergency fund for hard-up Brits on Universal Credit slashed by £3million in a year
A POT of emergency cash for struggling Brits on Universal Credit has been slashed by £3million in a year.
A freedom of information request by The Sun found that the Flexible Support Fund (FSF) shrunk from £40.7million in the 2018/19 tax year to £37.8million the following year.
In four years, the lifeline for millions of families in poverty has been cut by £13.9million.
The FSF is used to pay grants to help those on Universal Credit with the cost of getting back into work.
The grants are issued on top of other benefits and can be used to cover the costs of things like childcare, uniforms or work tools as long as they help you get a job.
The Department for Work and Pensions (DWP) decides how much is set aside for the fund each year.
149 Responses