Posts Tagged 'Deductions'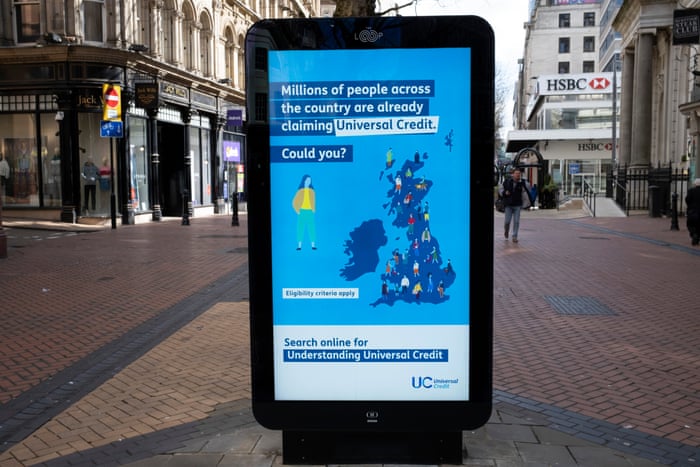 Half a Million of Them Hit by New Deductions.
But all is far from going well in Universal Credit land, and here's a further reminder that the system does not just replace JSA and other benefits, but also includes that who used to receive Tax Credits. That is, people in work.
Carers and frontline workers among those targeted with many people unaware they even owed the money
Birmingham Live reports:
Around half a million people claiming Universal Credit or other benefits have been hit by a sudden tax deduction this year.

They have been targeted as the Government claws back tax credit overpayments from as far back as 17 years ago.
In response to a freedom of information request, the DWP revealed they had been docking payments to Universal Credit claimants because of tax credit overpayments at a rate of 47,000 cases per week this year – effectively wiping out the £20 a week boost given to Universal Credit recipients.
Cuts started on January 18 for people who had newly started claiming Universal Credit for the first time during the pandemic.
Many of the debts being chased are for thousands of pounds. The total amount owed in overpayment of tax credits is estimated to be £6 billion.
….
For those still receiving tax credits, the money is taken out of that with 10 per cent to 50 per cent of a person's payment cut to claw it back, depending on earnings.
For those only on the family element of Child Tax Credits, payments are slashed by 100 per cent, meaning income is stopped completely until the overpayments are cleared.
And for those no longer on tax credits but now on Universal Credit or other state benefits, the debt is taken from those payments. The Department for Work and Pensions can impose deductions on Universal Credit and other benefits to recover third-party debts to HMRC and other organisations.
…
Only 1 per cent of tax credit overpayments are a result of fraud or negligence by the recipient. In the majority of cases, it's said to be due to system errors by the HMRC.