Archive for the 'Ipswich' Category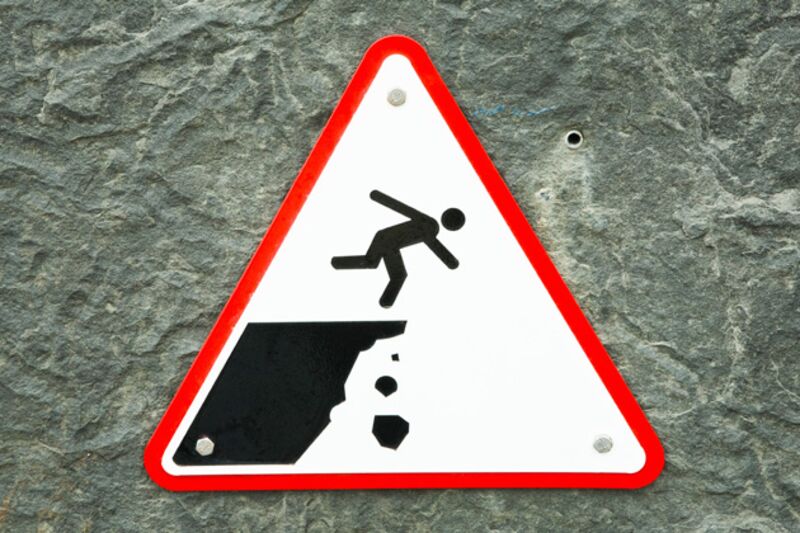 Warning: Universal Credit Ahead!
Sometimes you wonder when or where  it will all end.
Or Collapse, as the image above suggests.
Ken already notes on the comments that people are racking up debts because of Universal Credit,
Newcastle tenants on Universal Credit rack up £1.1 million in rent arrears

Housing managers say a new benefits system is leading people into debt and forcing some to use food banks.
Ken adds this to boot,
An automated system is leeching cash away from essentials like clothes and food to cover costs elsewhere

StepChange Debt Charity said the use of direct deductions from people's benefits, by utility companies, housing providers, councils and others, to cover arrears payments is making it harder for families to pay for essentials forcing many to use credit to keep on top of bills.

http://www.mirror.co.uk/money/third-party-deductions-dwp-policy-11164892
That's just a a sample of our contributors' news from the media, their own experience and comments.
Is the Government worried?
Do they take account of the stream of criticism that's levelled at the madcap scheme that's causing widespread misery?
They and the DWP are in denial.
The Ghost of Iain Duncan Smith, in a rage at the fate of his love child,  speaks through one of his minions,
THIS BLOG IS A DISGRACE!! IT EXISTS ONLY TO DISCOVER LOOPHOLES IN DWP RULES AND REGULATIONS, AND TO FIND WAYS AND MEANS FOR SHYSTERS TO AVOID DWP JUSTICE. ITS OWNER – ANDREW COATES – WHO LIKES TO PRETEND HE DOESN'T KNOW WHAT IS HAPPENING ON HIS OWN BLOG AND ALL THE OTHERS WHO SOUGHT TO BRING ABOUT THIS PERVERSE DECISION WHICH ALLOWED A GUILTY MAN TO EVADE DWP JUSTICE SHOULD BE PROSECUTED FOR CONSPIRACY TO PERVERT THE COURSE OF JUSTICE AND CONSPIRACY TO DEFEAT THE ENDS OF JUSTICE. FUMING!
This is the news today, from the Independent,
Universal Credit delays leave claimants to 'drop off a cliff' in rent arrears, hear MPs
It comes after Citizens Advice warned the accelerated roll-out of the new regime was a 'disaster waiting to happen'.
Claimants "drop off a cliff" and "remain in freefall" in rent arrears due to delays in receiving payments under the new Universal Credit regime, MPs have heard.

It comes as the Government plans to accelerate the delayed roll-out of Universal Credit – devised by the former welfare chief Iain Duncan Smith – to 50 new areas in the autumn despite warnings that it is a "disaster waiting to happen".

Speaking to MPs on the Commons Work and Pensions Select Committee in Westminster, council leaders, food banks and charities from across the country raised concerns about the system which intends to merge six existing benefits into one single monthly payment from claimants.

One councillor from the London council of Southwark – where Universal Credit is already up and running – said an additional £1.3m of rent arrears was attributable to the new regime since its introduction by the council two years ago.

Southwark Councillor Fiona Colley told the committee, chaired by the former Labour minister Frank Field, that the roll-out had a range of impacts on the council and its residents due to typical 12-13 weeks to administer the first payment.

"The most significant for us that I want to tell you about is how it has impacted rent arrears and on payment of rent," she said. "That has very much dominated our experience.

"What we are particularly concerned about is the speed at which rent arrears are increasing after people claim Universal Credit. We see them drop off a cliff once the claim goes in and remain in free-fall for about three months thereafter until people start getting into payment."

Pressed on whether the system had got any better in the two years the council had been administering Universal Credit, she replied: "I don't think so."

"We're looking to make this work – we can't afford for it not to."
Not to mention this:
Universal Credit roll-out a 'ticking timebomb', say private landlords
Welfare Weekly.
The Government's flagship Universal Credit (UC) system is pushing a growing number of private sector tenants into rent arrears, with the number falling behind on payments rising by 10% over the last year.

A survey of almost 3,000 landlords by the Residential Landlords Association (RLA), who represent landlords in the private sector across England and Wales, found that 38% of tenants in receipt of UC experienced rent arrears in the last year – up from 27% in February 2016.

The average amount of rent arrears owed by private tenants to their landlords is now £1,150, with the RLA blaming the long wait before UC claimants receive their first payment.
Then there was this:  Homelessness rise 'likely to have been driven by welfare reforms'
The number of homeless families in the UK has risen by more than 60% and is "likely to have been driven" by the government's welfare reforms, the public spending watchdog has said.

Homelessness of all kinds has increased "significantly" over the last six years, said the National Audit Office.

It accused the government of having a "light touch approach" to tackling the problem.

The government said it was investing £550m by 2020 to address the issue.

There has been a 60% rise in households living in temporary accommodation – which includes 120,540 children – since 2010/11, the NAO said.

A snapshot overnight count last autumn found there were 4,134 rough sleepers – an increase of 134% since the Conservatives came into government, it added.

A report by the watchdog found rents in England have risen at the same time as households have seen a cut to some benefits.

Homelessness cost more than £1bn a year to deal with, it said.

Reforms to the local housing allowance are "likely to have contributed" to making it more expensive for claimants to rent privately and "are an element of the increase in homelessness," the report added.

Homelessness rise

England, 2010-2017

134% rise in rough sleepers

60% rise in households living in temporary accommodation

77,000

 families in temporary accommodation, March 2017, including…

120,000

 children

£1.15bn

 council spending on homelessness 2015-16

Welfare reforms announced by the government in 2015 included a four-year freeze to housing benefit – which was implemented in April 2016.

Auditor General Sir Amyas Morse said the Department for Work and Pensions had failed to evaluate the impact of the benefit changes on homelessness.

"It is difficult to understand why the department persisted with its light touch approach in the face of such a visibly growing problem.

"Its recent performance in reducing homelessness therefore cannot be considered value for money."

The ending of private sector tenancies – rather than a change in personal circumstances – has become the main cause of homelessness in England, with numbers tripling since 2010/11, said the NAO.

Its analysis found private sector rents in England have gone up by three times as much as wages since 2010 – apart from in the north and East Midlands.

While in London, costs have risen by 24% – eight times the average wage increase.
I saw people sleeping in doorways in Ipswich last night.
Not at all unusual.
Anywhere.
Update: still somebody's happy: