Archive for the 'Ipswich' Category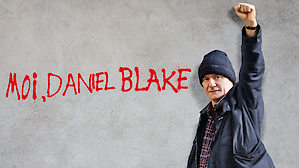 A Film Loved Across Europe.
Last weekend when they showed I, Daniel Blake,  on the telly many people asked me if I had watched it.
I did not.
The reason is very simple: some of the scenes (which I have seen from clips that our contributors posted on this site) were part of my own life.
I refer to the one in which the bloke could not use the computer and had to be helped.
This happened to me when a mate, who is a joiner, and much more skilled than me in all kinds of things, asked me to help him use one for 'Job Search'.
I could add that when Universal Credit first came on the horizon a friend, who is a single parent, explained to me how her situation, small jobs, child care, was going to affect her.
Disaster.
This young women, it took her ages to go into the details, is going basically spend her life filling in forms – on-line naturally.
Us lot know first hand what the Dole is like, but this is beyond the usual stuff.
People here know this all too well.
There is a geezer I know, I saw him stocking up on Sainsbury's Basics a few days back, who, live in dire straits.
In fact is was so bleeding obvious that it would take only some as thick as pig shit not to have guessed that Universal Credit would wreak havoc on people.
Back to the latest news:
Claimants will pay for universal credit delay
Guardian. 
The delay Amber Rudd announced in the roll-out may appear to be a concession to UC's critics. But in fact it will cost some claimants dearly, says Patricia de Wolfe
Your leader on universal credit (Rudd's adjustments are no solution to the serious problem of welfare reform, 12 January) is too kind to Amber Rudd. The delay she announced in the roll-out of universal credit (UC) to existing claimants of means-tested benefits may appear to be a concession to the benefit's countless critics. But in fact it will cost some claimants dearly. Cynics might even regard the delay as a cost-saving measure for the government.

When existing claimants are eventually moved to UC in the course of what is known as managed migration, their previous level of benefit will be protected if it is higher than their UC entitlement (though it will not rise until their UC entitlement catches up with the amount they receive). But pending the managed migration, existing claimants whose circumstances change must claim UC without this protection: their previous benefits stop and they are treated as new UC claimants. There is no rationale for this distinction between "managed" and "natural" migration beyond stinginess.

A relevant change of circumstances for UC purposes might consist of a move to a different area, or a change in household composition or in employment status. Inevitably, as many years go, by some claimants' capacity for work will lessen; some claimants will need to relocate; couples will form or split up; babies will be born. This means that the longer the managed migration of existing claimants is postponed, the more people who would be helped by transitional protection will have to forgo it.

For fairness, transitional protection should be introduced immediately for all claimants of means-tested benefits moving to UC, with compensation for those who have already lost out.

Patricia de Wolfe
London
Yet, steady on Padre, this type says this today.
Bishop Butler welcomes Universal Credit reform.
The Bishop of Durham, the Rt Revd Paul Butler, has welcomed the reforms to Universal Credit which were announced by the Government last week.
After the news that the two-child benefits cap for families with children born before the system began in 2017 would not be implemented, Bishop Butler said: "As a just and compassionate society, we believe that every child is a blessing and deserves to be treated equally."
He went on: "I very much welcome today's announcement that the two-child limit policy will not be extended to children born before the policy came into effect in April 2017. I also welcome the Government's more considered approach to moving people on to Universal Credit from the old benefits system.
"I look forward to working with Ministers to continue reviewing these policies as part of a broader, coherent strategy to reduce child poverty, helping parents to give their children the best possible start in life."
Ipswich Unemployed Action looks forward to working for MInisters' downfall!