Posts Tagged 'Social Media'
This story has appeared. Some suggest it is scare tactics, even scare-mongering, but it is still threatening. What has social media got to do with making a benefit claim?
20 million benefits or Universal Credit claimants hit by warning over their social media accounts Birmingham Live.
Welfare claims including Universal Credit are managed by the Department of Work and Pensions (DWP)

The DWP can look at your bank account and social media if it suspects benefit fraud, claimants have been warned.

Welfare claims including Universal Credit are managed by the Department of Work and Pensions (DWP).

And it has emerged the body has the power to investigate potential crimes in several different ways.

More than 20million people are using welfare support in Britain – a figure that is expected to rise.
In case you had not got the messages Cambridgeshire Live headlines.
Universal Credit: Social media stalking and covert surveillance used to investigate suspect benefit claims
Manchester Evening News
Anyone who is on benefits or Universal Credit can have their social media and bank accounts monitored at any time, it has been reported.
And so it goes:
Meanwhile by coincidence….
DWP confirms when Universal Credit and PIP claimants will see face-to-face assessments restart
North Wales Live:
Face-to-face assessments of certain benefits are set to resume next month, it's been revealed.

It comes after they were suspended last year by officials at the start of the Covid-19 pandemic.
Written by Andrew Coates
April 7, 2021 at 3:23 pm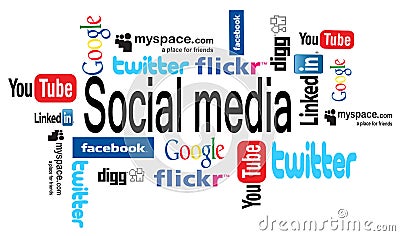 DWP Goes Social Media.
Thanks to Enigma.
I had no idea what a load of electronically wired hipsters  the DWP were – until I read this latest offering.
We await their official statements on the following: Mash-ups, Social Media Optimization (RSS. Dig), BuzzLogic, Web 2.0, Vlogging.  KickApps (white label social network building),  Ruby on Rails,  (37signals).
We expect to learn that the DWP is going to use Enterprise 2.0  to "change the way we work within an organization. How we collaborate. How we use the wisdom of crowds. That sort of thing. And again, think of how cool you sound when you say this. w00t! woot!"
For the moment we have this Guidance for the Clickbait Klout that DWP Memes are Trending to Social Proof  Claimants. 
Social media use: Guidance and moderation information for DWP social media channels, including specific guidance for Twitter, YouTube and Facebook.
Social media moderation policy

We encourage and welcome open, lively debate that is civil and relevant. We won't suppress legitimate debate of relevant issues.

We also want to ensure people's safety online, so we've provided the following guidelines.

You should:

respect other comments and individuals – comments should not be malicious or offensive in nature, and should not constitute a personal attack on a person's character
be reasonably concise, and not spam the channel
use English, unfortunately we can't moderate comments in other languages
stay on-topic

You must not:

reveal personal details, such as National Insurance numbers, private addresses, phone numbers, email addresses or other online contact details
use these channels to discuss or comment on individual benefit enquiries
break the law (this includes libel) condone illegal activity or break copyright
swear, make malicious or offensive comments
incite hatred on the basis of race, religion, gender, nationality or sexuality or other personal characteristics
advertise commercial products and services, you can mention relevant products and services as long as they support your comment
impersonate or falsely claim to represent a person or organisation
post messages that are unrelated to the topic of the original web post
make comments which are party political in nature

We reserve the right to remove comments at any time for any of the above.

For serious or persistent breaches of the moderation policy, we reserve the right to prevent users from posting further comments.

We can't accept any messages on these channels as notification of any change in circumstances that may impact a benefit claim.

We can't discuss party political issues.

If we share information from other websites and sources it doesn't imply any kind of endorsement.
Not to mention this:
"Twitter is one of a number of social media channels DWP uses to engage with citizens, partners and stakeholders and it forms part of our digital strategy."
DWP official Twitter accounts.
And this:
Facebook moderation policy

The DWP Facebook page is reactively moderated. We can't accept responsibility of the content of any comments. We will manage this account during office hours, Monday to Friday (not including public holidays).

Latest (4th of August):

YouTube moderation policy

We pre-moderate comments submitted to the DWP YouTube channel. This means that comments won't be published instantly – DWP moderators will check them first. Moderators will monitor the site during office hours, Monday to Friday, and aim to process comments within 2 working days.

Moderation is intended to prevent people publishing private, personal information that could open them to fraud.

Moderators will remove any comment they consider to be inappropriate, that breaks these rules or is not in line with the YouTube Community Guidelines.

Victoria on her work experience

260 views 2 weeks ago (Note: a pitiful number, make it grow!)

Victoria talks about her work experience at Premier Inn. She learned a variety of customer service and team skills alongside soft skills like time management, which she used on her CV to secure a job with the company.

Be like Victoria – Get In Go Far! Go! Go, GO!
Written by Andrew Coates
August 10, 2016 at 3:05 pm