Archive for the 'Food Banks' Category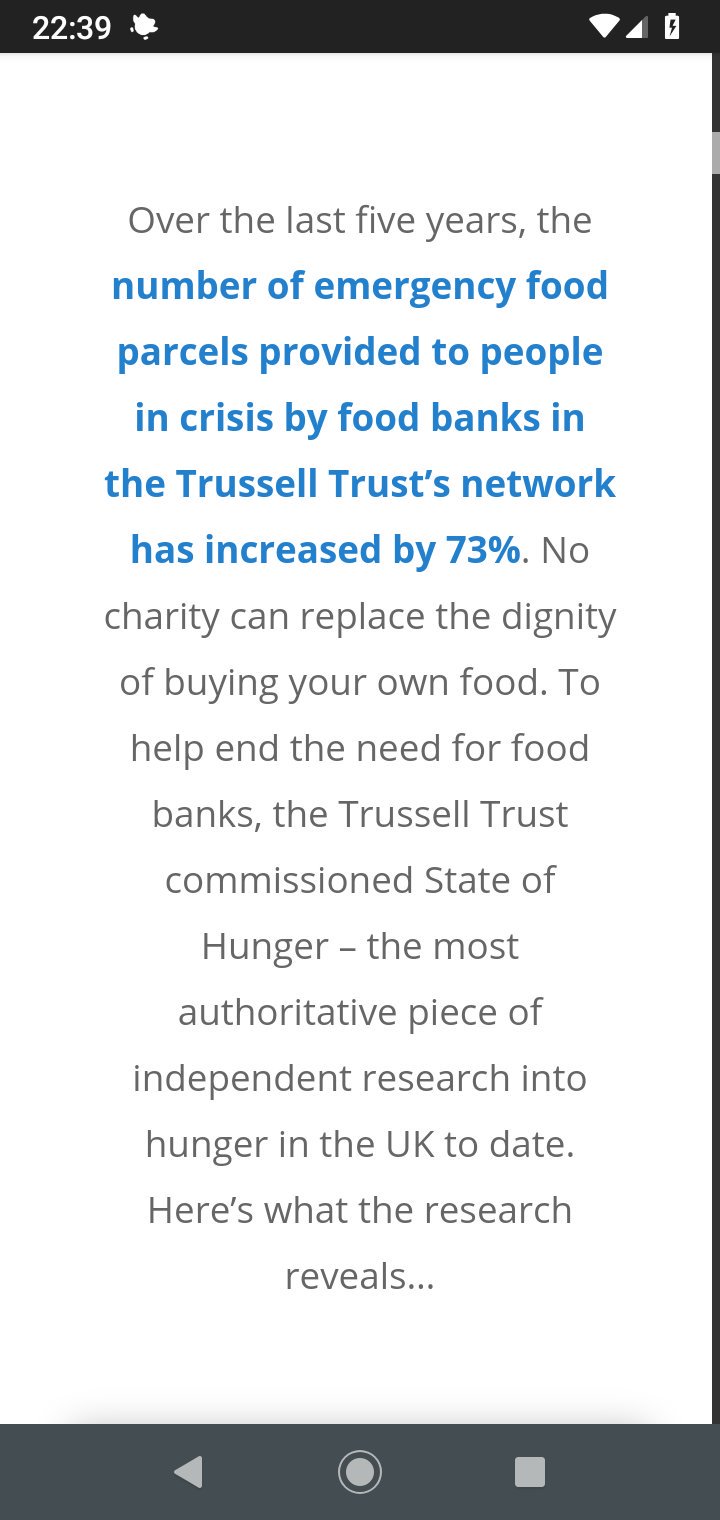 Up till the new millenium it was rare – I had never even heard of them – to see Foodbanks in the UK. There were a few night-time soup kitchens in London, famously one run by the Salvation Army near the Embankment Tube station. They were for the homeless, a small number of people, often called "tramps" and "down and outs".
These were times when you could still get a bath (left over from the time that not everybody had proper washing facilities at home) in a municipal facility (there was one in Ipswich round the corner, still here not that long ago). When the heating on our flat in Kentish Town broke down and working not far away, I used one, near to a hostel for the homeless in Holborn. In the same place, development on what is the Oasis Swimming Pool there, 1983 "Skeletons were found in the workhouse earth basements of the former workhouse inmates, which stopped work for a while".
There is still a soup kitchen in the area by the Thames, Soup Runs." St James's Spanish Place: Operates Tuesday and Friday evenings at Lincoln Inn Fields and Embankment, Central London."
So how have we got used to Food Banks?
Food banks developed in America where there is no real social security system, and those at the end of their tether are forced to rely on he good will and grace of others – Charity. Instead of rights you get dependence on the minimum needed to survive.
It is not accident that it was during the Regan years, when those who claim to believe that "god helps those who help themselves" grew, "According to a comprehensive government survey completed in 2002, over 90% of food banks were established in the US after 1981." After initial criticism, "in the decades that followed, food banks have become an accepted part of America's response to hunger."
Something similar has happened here with those who would do away with social security and replace it with private insurance if they good in charge of the government since the 1980s, and New Labour unwilling to put benefit payments at a decent level, or to reform the punitive sanction system.
Foodbanks were rarely seen in the UK in the second half of the twentieth century, their use has started to grow, especially in the 2000s, and have since dramatically expanded. The increase in the dependency on food banks has been blamed on the 2008 recession and the Conservative government's austerity policies. These policies included cuts to the welfare state and caps on the total amount of welfare support that a family can claim. The OECD found that people answering yes to the question 'Have there been times in the past 12 months when you did not have enough money to buy food that you or your family needed?' decreased from 9.8% in 2007 to 8.1% in 2012, leading some to say that the rise was due to both more awareness of food banks, and Jobcentres referring people to food banks when they were hungry.
Now, with Boris Johnson is charge, a man generously described as a "fabricator and a cheat" whose office as Prime Minister is a "triumph of political lying" (The Assault on Truth. Peter Osborne. 2021), Foodbanks are treated as essential institutuons.
Which they are. As the Trussell Trust has pointed out,
"The rapid growth in the number of charitable food banks had particularly captured public attention, as had the quantity of emergency food parcels they were distributing. Food banks in the Trussell Trust's network distributed 61,000 emergency food parcels in2010/11, rising to 2.5 million in 2020/21."
"Rather than acting as a service to ensure people do not face destitution, the evidence suggests that for people on the very lowest incomes … the poor functioning of universal credit can actually push people into a tide of bills, debts and, ultimately, lead them to a food bank. People are falling through the cracks in a system not made to hold them. What little support available is primarily offered by the third sector, whose work is laudable, but cannot be a substitute for a real, nationwide safety net."
"According to an all-party parliamentary report released in December 2014, key reasons for the increased demand for UK foodbanks are delays in paying benefits, welfare sanctions, and the recent reversal of the post-WWII trend for poor people's incomes to rise above or in line with increased costs for housing, utility bills and food."
A strategy for zero hunger in England ,Wales, Scotland and Northern Ireland. The report of the All-Party Parliamentary Inquiry into Hunger in the United Kingdom
Just to underline the point and bring it up to date.,
The Trust also says,
We need your help. We're calling on government at all levels to commit to ending the need for food banks and developing a plan to do so, and we need you to get involved.
Here is what is happening.
A couple of days ago the BBC ran this story.
Food banks struggle for donations as demand rises
A food bank said it is running low on donations as demand is rising due to the pandemic and people's financial worries.
Worcester food bank said it gave food parcels to 987 people in September, a rise of 46% on the same month in 2020.
Goff O'Dowd, from the charity, said they were running short on 40 items including pasta and tinned fruit.
He said some people were desperate for help with not enough money to pay their energy bills.
The charity estimates they need 50 tonnes of food to get through until Christmas and are currently receiving about eight tonnes a month.