Archive for the 'Unemployment' Category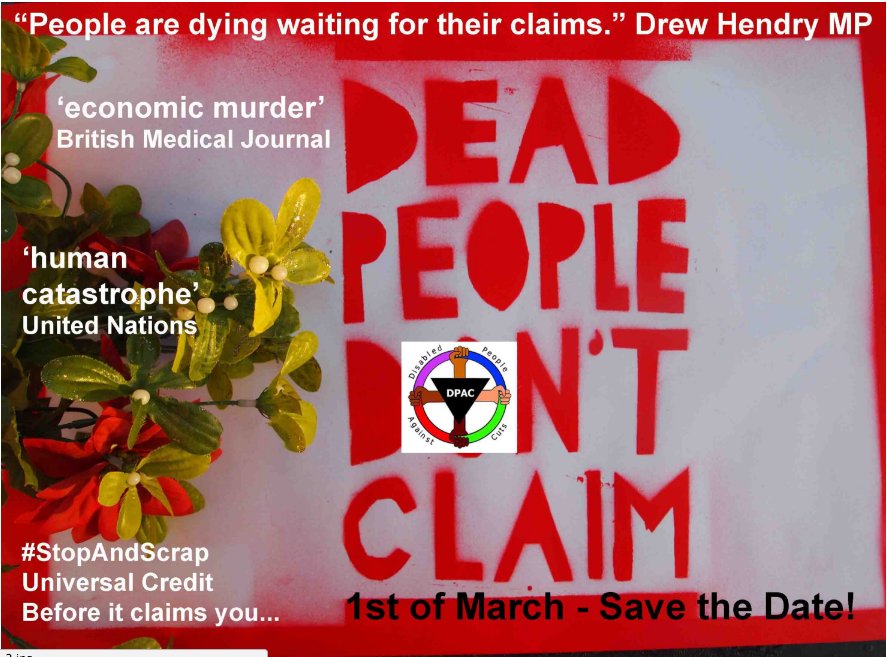 The coordinated counterattack waged by representatives of capital against these two ideas since the 1980s has been very successful. Protection of the return on capital is now the over-riding long-term policy goal, and it is one that has engineered for itself considerable popular support. Its preferred ideological disguise is a version of the American dream: anyone can "make it" if they work hard enough in a system of "free competition" (as though there were such a thing). The history of the development of the welfare state up to the middle of the 20th century bore witness to the growing recognition that this belief was simply false. Welfare measures addressed the fundamental human needs of the great majority of those who, at certain not always predictable moments in their lives, would find themselves vulnerable and helpless in the face of impersonal economic forces. It was a great advance in civilisation when society enacted measures to address these needs. Their recent erosion or repeal is a cause for shame.
Stefan Collini Review of  Bread for All  – how Britain is regressing to the early 19th century. Chris Renwick.
Whoknew recently posted this abstract of  Foundations of the Workfare State – Reflections on the Political Transformation of the Welfare State in Britain
The British 'welfare state' has been transformed. 'Welfare' has been replaced by a new 'workfare' regime (the 'Work Programme') defined by tougher state regulatory practices for those receiving out-of-work benefits. US-style mandatory community work programmes are being revived and expanded. This article, therefore, considers shifting public attitudes to work and welfare in Britain and changing attitudes to working-age welfare and out-of-work benefits in particular. It also considers the extent to which recent transformations of the state may be explained by declines in traditional labourist politics and class-based solidarity. Thus, we attempt to develop a richer understanding of changing public attitudes towards welfare and the punitive regulatory 'workfare' practices engaged by the modern state in the liberal market economy; reflecting on the nature of the relations between ideology, party policies, popular attitudes and their political impact.
One way of putting this is to say that the Welfare State was designed to provide a "safe place" for people, a help when misfortune happens, a right that everybody has to a minimum incomes, a place to live, and enjoy our lives free from the constant anxiety of getting into a position without money.
Increasingly however we can see that the Welfare state is now not designed to help with "fundamental human needs ".
It is meant to set people up to work, that is to be disposable (in all senses) for employers.
If we look at the US model given above the large numbers of people without shelter, without money – the very visible army of street people – is a kind of living example to people to 'pull themselves up by their bootstraps" and get on the ladder to success.
By no coincidence whatsoever we were once shown on course a DVD of the story of a Black US man, with his son, who does just that, ending up after a series of troubles, including being in a hostel for the homeless, to become the founder of  successful brokerage firm (whatever that is).
I sometimes think that the homeless in Ipswich, who you see every day, are part of this plan, an object of charity, and a warning to everybody else.
In any case sanctions, which have not gone away, are there are a constant threat.
Then there was Workfare, such as  "Community Work Placements",
In November 2011, the Prime Minister's Office announced proposals under which Jobseeker's Allowance claimants who haven't found a job once they have been through a work programme will do a 26-week placement in the community for 30 hours a week.[3] According to The Guardian in 2012, under the Government's Community Action Programme people who have been out of work for a number of years "must work for six months unpaid, including at profit-making businesses, in order to keep their benefits"

During their 2013 annual conference the Conservative Party announced a new scheme, called Help to Work, the workfare aspect of which "Community Work Placements" expected claimants to work for up to 30 hours a week for 26 weeks in return for JSA (Job Seekers Allowance). The scheme was introduced in April 2014, but scrapped in November 2015.
Whether the new Work and Heath Programme will include a workfare aspect is not as yet clear,
Plans for Universal Credit itself began seriously in 2010
Under the changes, housing benefit, income support, incapacity benefit and dozens of other payments will be swept away in a major reform programme intended to break the culture of welfare dependency by making work pay.

The new system will carry a guarantee that anyone taking a job will be better off than if they were on the dole, with claimants allowed to keep more of their benefits when they enter work or increase their hours.

Mr Duncan Smith has made clear that the introduction of the universal credit is essential to his reform plans, and will bring long-term savings as the overall welfare bill falls.
One of the aspects of Universal Credit is that people are meant to be responsible for their budget "just like everybody else".
A move in this direction came when they made everybody pay at least a part of their Council Tax – thus effectively cutting benefits which had previously meant that Council Tax Benefit was simple: if you were on JSA and the rest you paid nothing.
Now you will get UC once a month, just like "real" wages (except that your frozen benefits are not remotely in line with inflation), and your rent is given to you directly so you will fork it out, ("just like everybody else"0 to the landlords.
In the real world people struggle enough with their low incomes on benefits so that their lives are not remotely "like everybody else", they are like low paid workers, and not at all like people on decent incomes.
Low paid workers are now also to be caught up in the Universal Credit trap.
Instead of "welfare dependency" we have dependency on a useless system made to oblige people to work without giving them the means to live decently.
The result is,
There are manifold problems, but the political focus centres on the minimum 42-day wait for a first payment endured by new claimants when they move to universal credit (in practice this is often up to 60 days). For many low-income claimants, who lack savings, this in effect leaves them without cash for six weeks. The well-documented consequences for claimants of this are rent arrears (leading in some cases to eviction), hunger (food banks in universal credit areas report striking increases in referrals), use of expensive credit, and mental distress.
Now our contributors could add a lot, a lot, to that!
Our heart meanwhile, goes out to Esther McVee.
Daily Mail. Esther McVey faces fresh campaign of intimidation by hard-Left activists after suffering lynching threats
Union firebrands and Labour councillors are plotting a fresh campaign of intimidation against Esther McVey.

Hard-Left activists behind a vile effort that drove the Cabinet minister out of her Merseyside seat are planning to target her again.

The 50-year-old former television presenter was the most high-profile Tory casualty of the 2015 general election when she was ousted in Wirral West. The campaign included threats to lynch her.

And it can also be revealed that a Labour member with links to Shadow Chancellor John McDonnell has helped co-ordinate online abuse against Miss McVey.