Posts Tagged 'Welfare State'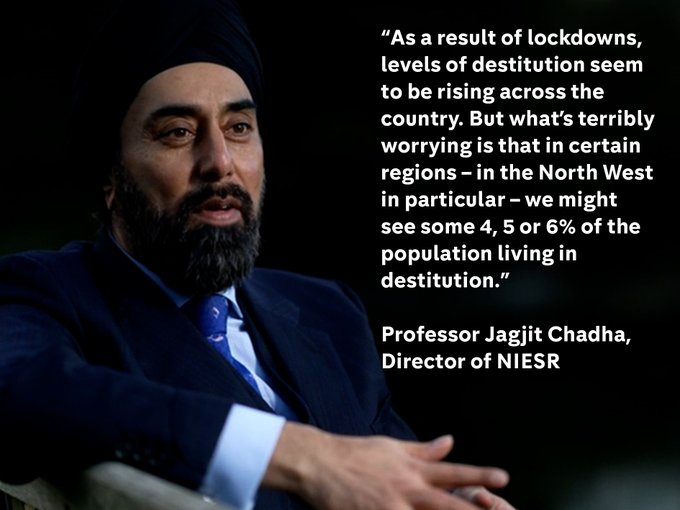 This was on Channel Four last night:
These serious calls have been made in the last few days.
What British politicians won't admit – we need to transform the welfare state
A conversation about a fundamentally different welfare state ought to fall two ways: between immediate answers to the cruelties of our current systems, and longer-term ideas about how to completely reinvent it. The former might include an end to universal credit's built-in five-week wait, the abolition of the cruel and arbitrary benefit cap, and no more sanctioning. It should extend to a recalibration of housing benefit so that people – including key workers – can afford to live in even high-cost areas, a watershed rise in our miserable rates of statutory sick pay, and the upgrading of the minimum wage and national living wage to the so-called real living wage (£9.50 across the UK and £10.85 in London), with an ongoing link to inflation.
Louise Casey: 'Are we ever going to create a Britain for everyone?'
The former homelessness tsar thinks we need big, radical reform to tackle hunger, rough sleeping and poverty. And she has a plan
"We need to move into Royal Commission territory," she says. "A new Beveridge Report [drafted by the economist William Beveridge in 1942, this was the document that led to the founding of the welfare state]. That's the kind of thing I'm talking about." Crikey. Is this a job she would like to take on herself? I look at her steadily, wondering if she's going to indulge in a bout of it's-not-for-me-to-say. But, no. She doesn't much go in for let's pretend. "Yes, I'd love to be part of that," she says. "Government can, if it wants to, do something on a different scale now. The nation has been torn apart, and there's no point being defensive about that. We've got to gift each other some proper space to think. We've got to work out how not to leave the badly wounded behind."

….

We can get there quite quickly," she says. "By March, there will be 6 million people on universal credit [in October, there were 5.7m]. Almost 4 million people are furloughed, and those still working are on less income [in a survey by the Resolution Foundation, 26% of adults reported suppressed wages during the first lockdown]. Unemployment has doubled [it stood at 1.72 million in November 2020], and will keep rising. Two million people are still on legacy benefits – which means they didn't get the £20 uplift that came with universal credit. Then you add in the 5 million people who are in debt [42% of adults report using at least one form of borrowing to cover everyday living costs].

….

Pre-pandemic, there were 280,000 homeless in England and Wales. Earlier this month, the government announced that the ban on bailiff-enforced evictions, which protects private renters, would be extended to the end of March. But it will end eventually. "At which point, family homelessness will rise," says Casey. "If 25% of your population is affected, then you can't just tweak old policies, working out the least expensive, least challenging thing that can be done. You need big new policies."
Most of us will have views on this!