The 'Simplicity' of Universal Credit – Anything But, say Top Researchers.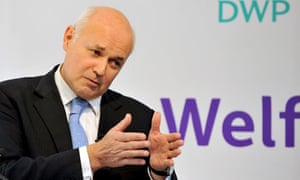 Iain Duncan Smith Universal Credit is about simplifying the "complexity of the existing benefit system".
The day begins with the usual.
Walk into the town centre, passing a chap cowering, just out of the rain, on the steps of one of the boarded up old County Hall (derelict since 2004 – plans afoot to make it into, no doubt 'luxury' flats).
Job Search (Just added, er, just in case….).
Look at the stories on Universal Credit:
I spent a week living on Universal Credit – this is what it's like
The Mirror.
Receiving weekly allowance for a 23-year-old, one young reporter ended up with just £6 a day to spend on food, heating and travel.
…
It soon dawned on Alex that even Tesco meal deals – priced at £3, or half his daily allowance – would have to fall by the wayside, too.

Alex added: "I am a sucker for a Tesco meal deal which sets me back £3 a day and although it's a great offer, it costs me almost half of my daily budget.

"I knew I had to change my ways so every night I made sandwiches to take into work and bought multipacks of crisps instead of wasting money buying individual packs as part of a meal deal."

…

There is a high possibility, particularly at a time when we are experiencing sub-zero temperatures, that I would have had to endure freezing cold nights and sacrificed my warmth in order to get by.
He should be so lucky!
Couple's Universal Credit payment leaves them with just £1 a day.

Metro.

A couple claim they're struggling to survive on just £1 a day after their Universal Credit payment was miscalculated. Colin Robinson said he was forced to rely on food banks in Coventry because the £39 he received in December was not enough for him and his wife to survive on. Mr Robinson, 46, now fears he could lose his home if his benefits are not increased.
Now we learn that some serious types have looked into the way we are expected, or going to be expected to live.
The alleged simplicity of Universal Credit and the lived experience of benefit claimants
Kate Summers and David Young challenge the assumed simplicity of Universal Credit by focusing on its single monthly payment design. They draw on two empirical studies of means-tested benefit claimants in order to explain how short-termism is a crucial tool for those managing social security benefits.
2019 started with another announcement that Universal Credit (UC) is being reset and rethought. While some of the changes being introduced are welcome, piecemeal policymaking draws our attention away from the bigger picture. We want to return to one of the principles underpinning UC: simplicity. In his short introduction to Universal Credit in 2010, Iain Duncan Smith made it clear that simplifying the "complexity of the existing benefit system" is a central tenet of welfare reform. Complexity will be "cut through" and the system will be "streamlined".

Currently, however, claims of simplicity can only be sustained if UC is considered at a superficial level: one monthly payment per household, delivered by the Department for Work and Pensions, with a single taper rate, and with the amount calculated and adjusted monthly. But if we consider the system in any detail and from a claimant perspective, claims of simplicity fall away.

…..

What about the claimant experience of simplicity within a changing policy environment? We draw on evidence from two empirical studies to examine one element in particular: the single monthly payment under Universal Credit. Monthly payment is based partly on the evidence that three quarters of people in the UK are paid their work income monthly, making the move from benefits to work purportedly easier by aligning social security payments with 'the world of work'. However, when looking at those earning less than £10,000 a year, around half of workers are paid more often than monthly, raising questions about how successfully Universal Credit fits with the reality of the lives of low-income claimants. There is also evidence of longstanding budgeting processes developed by those on a low income that centre around the regular receipt of different sources of income for whom monthly payments pose significant challenges.

In the first research by Kate Summers, 43 claimants in receipt of the 'legacy' outgoing payments were interviewed. People spoke about how they organised their money, and the majority were oriented around short-term (days and weeks) timescales that were bolstered by the 'pay days' of the legacy benefits (these overlap and span from weekly, to two weekly, to four weekly). Three main notions underpinned this short-termism: 1) the ability to establish some degree of security by managing and planning in the short-term; 2) conversely that short-termism was essential as a matter of survival when, as one participant put it, "you're budgeting pennies"; 3) meaning that inevitably money is experienced highly transiently and "just goes". Only seven of the 43 participants talked about managing their money on slightly longer term timescales (weeks and months). However, these participants tended to be in work, they were paid monthly and had opted to receive their tax credits four-weekly.

The second, ongoing research by David Young involved 15 households claiming UC and legacy benefits over a three-month period. Seven of those households adopted weekly budgeting periods, four adopted two-weekly budgeting periods and four adopted monthly budgeting periods. The most common reason for short-termism was a sense of control in the face of unstable and inadequate income. The most common reason for monthly budgeting was experience of a monthly income and regular monthly bills.

…..

The evidence shows that social security recipients have developed effective tools and processes to make ends meet while in receipt of meagre means-tested payments: the monthly payment design of UC pushes against many of these strategies. Moreover the earmarking tools and short-term orientations are sometimes seen as deficiencies to be fixed with money management education and training. Instead they should be recognised for what they are: astute responses to managing on a very low income.

Within the current 're-think' period, there remains a powerful consensus that Universal Credit is, or at least can be, simple. While certain administrative simplification still has the potential to improve a system widely seen as too complex, this must be considered alongside claimant experience. Claims of simplicity can often mean that complexity does not go away but is shifted out of sight, backstage. We argue that with Universal Credit, the complexity of managing to make ends meet on a very low-income could end up being shifted onto those that can least afford it: the claimants themselves.
Or to put it clearly, managing a tiny budget over a month is anything but simple.
Then there is this:
69 Responses