Posts Tagged 'Gov.uk Verify'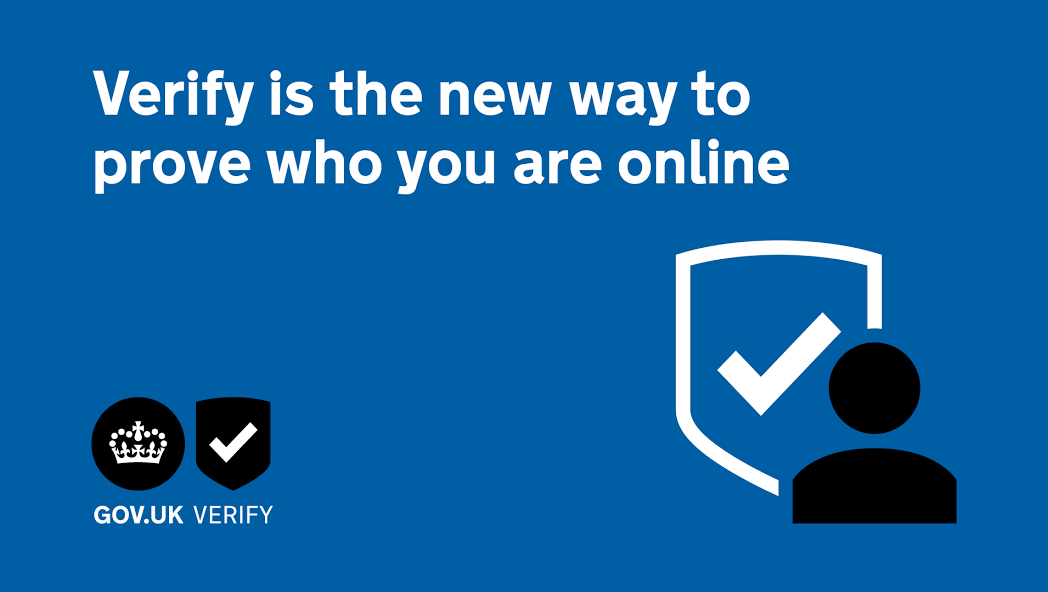 Problems with the all-digital Universal Credit system were flagged up in January by Computer Weekly,
Thousands of Universal Credit claimants unable to use Gov.uk Verify to apply for benefit

Government research shows that barely one-third of benefits claimants can successfully apply for new Universal Credit digital service using flagship online identity system.
In March the same journal said,
Universal Credit project warned over Gov.uk Verify performance in 2015

Government project management experts warned as long ago as 2015 that a problem with GDS's Verify online identity system could undermine the Universal Credit business plan.
In June Computer Weekly reported,
The Government Digital Service (GDS) has lost responsibility for digital identity policy, with the Department for Digital, Culture, Media and Sport (DCMS) taking over.
There are still problems for users as the comments here indicate all too well.
Neil says:
You have to reclaim Universal Credit digitally, online. So basically you have to create a Universal Credit account with a user name, password, and and answers to a couple of security question (one of which is asked when you try to log on). You will be asked how you want your notifications to be sent to you, email or phone, and will have to confirm you email address (by clicking a link of an email the DWP sends you) or using a code sent to you phone as a text message. After that you have to go through the usual routine about rent, savings etc. That bit of it is quite simple really. You then have to telephone a call centre to make an appointment to go back to the Jobcentre to produce evidence to corroborate your identity, although if you're lucky you might do all of this with one visit. If all goes well you will then get a message sent to you telling you that you've been transferred and are fully on the full digital service.
But,
It is a bit but what got me is having to take in documents to prove my identity again! I've been visiting the Jobcentre and claiming Universal Credit for months, had already proven my identity before, and then had to do it again when switching from the live system to the digital system. That's proper nuts. But then most things are a bit mental when it comes to UC.
It's not just Verification: the DWP is going Technology Tonto!
The 'I' reports, Serina Sandhu Friday September 14th
A Universal Credit claimant has alleged that his local Jobcentre ordered him to purchase a smartphone for his job search because his basic model was not good enough.
Arthur Chappell, who is unemployed, argued that his existing phone allowed him to answer calls and receive texts from employers and that he had a tablet with WiFi access to show the Jobcentre he was actively seeking work.

However an adviser told him he needed to own a smartphone by the end of September in time for his next session. The 56-year-old called the request "offensive… on many levels".

With people starving and [dying of] suicide over the Universal Credit changes, forcing us to use credit-hungry phones is really beyond the pale," he told i.

Basic phone is 'good enough'

On 6 September, Mr Chappell attended his monthly meeting at the Friargate Jobcentre but was instead informed that he would be signed on to the Universal Credit "full service," following the system's roll-out in Preston. He was told he would need to bring his iPhone to the next briefing on 27 September.

Jobcentre offers to pay for phone

In a statement given to i, a Department for Work and Pensions spokesman said: "There is no requirement for Universal Credit (UC) claimants to own a mobile phone, nor is a mobile phone required for a UC claim. Computers and free WiFi are available in all Jobcentres to enable claimants to maintain their accounts."

However Mr Chappell claims he was told in no uncertain terms that he needed a smartphone. When he raised that he could not afford one, the adviser told him they would pay £40 towards the device and specifically directed him to the Argos website.

One model can be found for £34.99. "He said they pay for the phone but not for the top-ups," said Mr Chappell, who fears a smartphone will need topping up more frequently. "It's obviously [going to cost] more than what my current arrangement is because I think they actually want me to have internet access on it as well which will obviously strain the budget a lot more than the unit I'm using now."
The next passage is fair comment,
Mr Chappell said it felt as though the adviser wanted him to be able to search for a job round-the-clock with a smartphone.

"The official reply [from the DWP] seems to be about what they expect claimants to bring to the Universal Credit registration meeting while my adviser's demand is going beyond the registration to a device he expects me to have on me 24/7."

"It has been a standing rule that we should spend 35 hours a week job-seeking, though finding that many jobs in your skills range is extremely difficult. Having us contactable 24/7 by iPhone exceeds [this] boundary.

"Sleep, shower, being in a cinema, eating lunch, all go out the window if that all important call comes through. It is extremely intrusive and invasive. This isn't remotely about improving our job searching. It's about policing every move we make."
And,
Mr Chappell said he considered the adviser's request "highly bogus".

He also admitted it had initially caused him concern. "I might get sanctioned and that will cause me big problems. It's only now they're making this transition [to full Universal Credit] that I feel threatened by it all."

He worried about how the public would perceive Universal Credit claimants with smartphones. "It is also likely to make more people look on the unemployed as scroungers. 'Ooh, look at them walking round with the best [smartphones].' That we didn't pay for them and in some cases don't want them is beside the point. We will get stigmatised."

Having a smartphone paid for seemed unnecessary when some claimants, including himself at times, could not afford the basics and used food banks, he added.

Mr Chappell, who hopes to be working again by mid-November and is due to have his book on pub signs published in April, said he was managing at the moment but having to fork out for more credit for a new phone could mean he had to use food banks again. He said he would be sending a letter of complaint to the DWP and would hold off purchasing the phone until he heard back.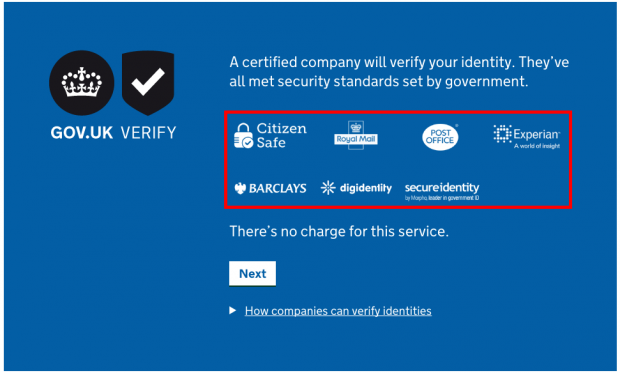 Certifiable Company Causes Benefit Misery.
GOV.UK Verify is a secure way to prove who you are online.

It makes it safe, quick and easy to access government services like filing your tax or checking the information on your driving licence.

When you use GOV.UK Verify, you don't need to prove your identity in person or wait for something to arrive in the post.
Despite the easy-peasy, quick and safe assertion, this happened earlier this year,
"Hundreds of thousands of benefits claimants could be unable to register for the new Universal Credit (UC) digital service because of problems using the government's online identity system Gov.uk Verify, according to new figures that show barely a third of UC users successfully use Verify."
And,
MPs point to Verify as one of universal credit problems

UKA.

Committee report says slow take-up of identity assurance mechanisms is hold back the digitisation element of the DWP's flagship programme

The GOV.UK Verify service is not being used as widely as expected in claims for universal credit and is contributing to delays in the digitisation of the process, according to a new report by the House of Commons Work and Pensions Committee.

It has pointed to the problem in its latest project assessment review for universal credit, the Department for Work and Pensions' (DWP) flagship programme for the consolidation of state benefits.

Verify, the online identity assurance platform developed by the Government Digital Service (GDS), was identified as a possible mechanism for claimants to prove their identities in 2015 trials of the digital service. But the report says that by March of last year only 30% of claimants were able to complete the process for Verify, compared with an original projection of 80%.

DWP responded by developing an in-house system named Prove your Identity, and in July of last year said that this and Verify combined could achieve a verification success rate of 50%. A third option working to a lower assurance standard, Verify LOA 1, has also been developed with GDS, but there is still a perception that digitisation is moving too slowly.

Subsequently, the reliance on face-to-face processes to authenticate claimants' identities is likely to continue, which in turn undermines the chances of DWP achieving its promised efficiency gains.

Additional issues

This has been one of handful of problems affecting the roll out of the digital service supporting universal credit: an assurance and action plan in March of last year also pointed to issues around automation, IT performance and management information, and said that operational targets were not being met. Subsequently, the digital service is now operating with more staff and fewer claimants than DWP had expected.

Overall, the report says there have been chronic delays and revisions in the implementation of universal credit since it was conceived in 2010, and that the digital service is being rolled out much more slowly than forecast: now at 10 Jobcentres per month rather than an earlier plan's rate of 60.
Bryan Glick (Computer Weekly) wrote in March,
The government's major project experts warned as early as 2015 that performance problems with the Gov.uk Verify identity assurance system would have a "material effect" on the business plan for Universal Credit.
This is on Friday: (BBC. 22nd of June)
Jenny Lewis has never owned a passport or a driving licence – and it meant she had to wait months to receive her benefit money.

The documents are needed to apply for Universal Credit online but Jenny said cars and holidays are luxuries she cannot afford.

Delays in her application left her "degraded" and looking for food.

The UK government said "arrangements are in place" to support people who cannot apply online.

"The system is terrible, it's stupid – if you can't afford to go abroad you're not going to get a passport, if you can't afford a car you're not going to get a driving licence," said Jenny, from Newport.

Staff at the Pobl Group, which provides care, support and housing in the Newport area, said the Department for Work and Pensions (DWP) is wrong to believe most people will have a passport, driving licence or even access to the internet.

They believe only around a third of people are registering for Universal Credit online and it is causing a backlog for face-to-face appointments.
The article continues all too believably,
Kath Hopkins, Moneysaver Project Officer with the Pobl Group, said the "vast majority" cannot apply online.

"Most people on low incomes don't have photographic identification," she said.

"Why would you have a passport or driving licence – you can't go on holiday, you can't afford to buy a car.

"Without that you can't go through the online process and we're finding that as an advice organisation we haven't been able to help one single person verify their identification online".

She added: "Some people have been going to high cost lenders, and some people have been going to loan sharks because of this delay".

There is concern that this delay is in addition to other delays in the Universal Credit system. It can take more than a month to receive your first payment after submitting an application.

The issue was raised recently in the House of Commons by Newport East MP Jessica Morden, who called on ministers to review and speed up the process for initial Universal Credit claims.
This is her question: Jessica Morden (Newport East) (Lab)
Constituents who cannot afford a driving licence or a passport cannot do an initial online verification of their universal credit claim, meaning that they have to wait up to two weeks in order to be seen for a personal appointment. That is driving people to see loan sharks in some cases, so will the Minister look at it?
This is the feeble reply,
I will look at it, but if the hon. Lady would come forward with specific cases, that would make it easier.
The DWP Alternative Facts Department (Artificial Intelligence Bureau)  gets space to issue a stout defence of their system.
A DWP official said it was working to ensure its Verify identity scheme is "an effective and secure means to confirm someone's identity when they make a claim to full Universal Credit".

They said it is expected that most people will use the Verify scheme it when they first make their online claim.

"In a minority of cases where it's not possible for claimants to have their identity confirmed through Verify arrangements are in place to support those people," said the DWP spokesperson.

The UK government department said a complimentary service called "Prove Your Identity" has been trialled in a number of sites, with a view to rolling out the service later in the year following a review.

The official added: "We are rolling Universal Credit out successfully across the country and we've made a number of improvements.

"We've introduced 100% advances to support people before their first payment, removed the seven waiting days and implemented two weeks' extra housing support for claimants moving onto Universal Credit."
A Cause of Major Snarl Ups for Universal Credit Claimants.
Computer Weekly is one of our favourite reads, an essential source for information about a crucial part of the Benefits system, IT.
One of our contributors pointed to this story way back in the mists of time (2014):  The IT risks facing Universal Credit.
A few days ago the esteemed organ flagged up yet another  major problem for Universal Credit, Gov.uk Verify.
The origin of the latest mess is, as the Citizens' Advice Bureau said last year
One of the big changes under Universal Credit was the switch to a 'digital' benefit. For the first time with the full digital service, claimants both apply for and manage their UC claim online. The intention behind this change is to encourage UC claimants to develop their digital skills," the report said.

Citizens Advice believes that being online could make it easier for people to find and secure work, and access information.

"A digitally-delivered benefit system also has the potential to become more efficient, allowing claimants to better manage their payments and any changes of circumstances," it said, but added that rolling out a fully digital Universal Credit requires "significant support".
The Advice Service (facing cuts be it noted) stated the origin of the difficulty was this,
One in five adults in the UK lack basic digital skills and one in seven don't have access to the internet at home.

"These people are disproportionately likely to be disabled or have a long-term health condition, and to be unemployed or on low incomes. These are also the groups most likely to be making a claim for UC," the report said.

"A survey of our UC clients in full service areas found nearly half (45%) had difficulty accessing or using the internet – or both."

This makes it difficult for citizens applying for benefits to do so online. In fact, 52% of the people surveyed by Citizens Advice said they found the online application difficult and felt that the support they needed was not available. Most people have also not been informed that there are other options than applying online.

Without accessible facilities and support, there is a risk that the significant minority of claimants who lack digital literacy or internet access will experience additional delays and errors in their initial claim," the report said.
Plenty of posters on this site have said the same based on the well-known scientific research principle of common sense.
Thousands of Universal Credit claimants unable to use Gov.uk Verify to apply for benefits.
Government research shows that barely one-third of benefits claimants can successfully apply for new Universal Credit digital service using flagship online identity system.

Hundreds of thousands of benefits claimants could be unable to register for the new Universal Credit (UC) digital service because of problems using the government's online identity system Gov.uk Verify, according to new figures that show barely a third of UC users successfully use Verify.

The Universal Credit (UC) digital system, which is due to be introduced at all Jobcentres by the end of 2018, works on the basis that people applying for benefits will set up an account online and prove their identity electronically using Gov.uk Verify – either on their own computer or with assistance from Jobcentre staff.

But the Government Digital Service (GDS), which develops Verify, has revealed research showing that while 35% of UC users can set up a Verify account online, 30% are not able to, and the remaining 35% could use Verify, but do not.

"Further research at a job centre showed that out of 91 users, 48 needed help with the process," according to the latest minutes from GDS meetings with the Privacy & Consumer Advisory Group (PCAG), a panel of independent identity experts who advise on Gov.uk Verify issues.
The article  continues,
Benefits claimants tend to have less of a digital footprint than people in employment, who are more likely to have mortgages or credit cards, and as a result Verify finds it harder to gather enough data to prove their identity. The new GDS research is the first time Verify figures have been published that are specific to the UC digital service.

Most of the 1.2 million UC claimants so far have used the original "Pathfinder" system, which handles only a limited number of benefit types and does not rely so heavily on Verify. It is being replaced by the digital service – now known as UC Full Service – which is being rolled out across the country and will be used for all new UC claims by the end of the year.

In the month to 14 December 2017, 77,000 people applied for Universal Credit, according to the Department for Work and Pensions (DWP). With the UC Full Service being introduced at, on average, 50 Jobcentres a month this year, hundreds of thousands of new claimants will soon be expected to use Verify as part of the application process. Based on the latest GDS figures, at least three in 10 people will not be able to do so and many more will struggle.

A telephone helpline is available to help apply for UC, and Jobcentre staff can also assist, but the expansion of UC Full Service assumes that the majority of claimants will prove their identity using Verify. If many thousands of people are unable to successfully use Verify to submit a claim, it is likely to cause significant extra work for Jobcentre staff.
The Gov.UK Verify system has faced other charges in the recent past (May 2016)
Gov.UK Verify finally launches but critics warn of security and privacy problems

Campaigners warn people will lose control of their identity

Gov.UK Verify, the Cabinet Office's in-house identity scheme intended to govern access to public services, has finally been launched, years late and to intense criticism.

Verify's purpose is for citizens to register to use government services quickly and easily by matching their identity to other systems.

"When you use Gov.UK Verify to access a government service you choose from a list of companies certified to verify your identity," the government said.

"It's safe because information is not stored centrally, and there's no unnecessary sharing of information. The company you choose doesn't know which service you're trying to access, and the government department doesn't know which company you choose."

However, campaigners have argued that Verify is unnecessary and limited, potentially insecure and will encourage users effectively to cede control of valuable personal information to the eight private contractors picked to oversee the scheme: Barclays, CitizenSafe, Digidentity, Experian, Post Office, Royal Mail, SecureIdentity and Verizon.
LOGJAM signals that after the above article Computer Weekly has now written its own criticisms,
There's a growing body of opinion that the government's flagship digital identity system, Gov.uk Verify, has now become a major hindrance to the development of the UK's digital identity infrastructure.

 Computer Weekly understands there's a battle going on between the Cabinet Office, where GDS sits, and the Department for Digital, Culture, Media and Sport (DCMS), responsible for policy around the digital economy – within which the issue of identity is central.Senior Cabinet Office civil servants are reluctant to let it go – but industry disenchantment with Verify is growing and DCMS thinks it needs to address the situation.

….

his follows ongoing and extensive performance problems with Verify that even now sees barely half of all attempts to create a verified identity through the system being successful. Furthermore, GDS's own research has shown that success rates for Universal Credit benefit claimants through the Department for Work and Pensions' new digital service are even worse –only 30% of Universal Credit users have successfully created a Verify account.

But there's another issue for companies wanting to be a part of a UK identity market. They feel they are being shut out by the commercial structure around Verify, with the existing independent identity providers (IDPs)recruited by GDS having a virtual monopoly.

Sources suggest that even senior figures in GDS acknowledge the current approach leans too far towards the existing IDPs.