Posts Tagged 'Gov.uk Verify'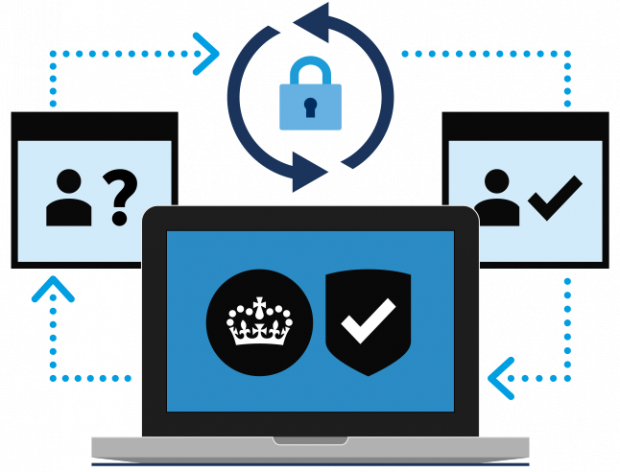 Your Identity now part of a "digital" profit making market.
In September this news came out.
Government projects watchdog recommends terminating Gov.uk Verify identity project (Computer Weekly)
Infrastructure & Projects Authority says Whitehall departments are unwilling to fund flagship GDS identity programme – cancellation would mean writing off at least £130m spent so far.
The Government Digital Service (GDS) had submitted a business case for a "reset" of the troubled programme that required extra budget for further development and to pay the external identity providers (IDPs) that underpin the system, but sources say there is little appetite in the Treasury to provide additional funds for a project that is seen to be failing. Three-year contracts with the IDPs are due to end this month.

GDS is understood to have spent at least £130m on Verify so far, most or all of which would be written off if the project folds. The IDPs are required to support existing Verify services for 12 months after their contracts end, but sources say further funding would be needed to pay the companies during that period. GDS has not announced any plans for a new procurement exercise to sign up new or additional IDPs.

….

GDS is also understood to be making a case that Verify remains essential to the ongoing roll-out of Universal Credit, the government's new benefits system. But even there, the Department for Work and Pensions has had to develop an additional identity system after finding that hundreds of thousands of benefits applicants could be unable to register successfully on Verify.
On the 9th of October this was announced, quietly:
GOV.UK Verify programme:Written statement – HCWS978
 Oliver Dowden (Minister for the Implementation )
I want to update the House on the GOV.UK Verify programme, on the creation of a digital identity market, and the provision of a digital identity service to Government.

Since its inception, GOV.UK Verify has sought to create an effective standards based digital identity market in the UK. International examples point to the challenges in successfully creating a secure digital identity framework for the public and private sector. I am proud that the UK is regarded as a global leader in this space, and that the innovative assets and standards created by the GOV.UK Verify programme have been utilised by numerous international Governments.

GOV.UK Verify is now sufficiently mature to move to the next phase of its development. The private sector will take responsibility for broadening the usage and application of digital identity in the UK.

I can confirm that contracts have been signed with a number of private sector identity providers, for an 18 month period, and with capped expenditure. These commercial arrangements formalise the transition to a private sector led model.

The Government has an immediate and growing need for digital identity. As such, I am pleased to confirm that the GOV.UK Verify programme will continue providing a digital identity service to the public sector.

Poorly secured services are vulnerable to attack from cyber crime and other hostile activity. GOV.UK Verify enables citizens to securely prove that they are who they say they are to a high degree of confidence when transacting with Government online. It is a major enabler and a critical dependency for Government's digital transformation.

The Government will continue to provide state backed assurance and standards to ensure there is trust and confidence in the emergent digital identity market. The Government expects that commercial organisations will create and reuse digital identities, and accelerate the creation of an interoperable digital identity market. This is therefore the last investment that the Government will provide to directly support the GOV.UK Verify programme. It will be the responsibility of the private sector to invest to ensure the delivery of this product beyond the above period.

The approach announced today ensures that GOV.UK Verify will continue to protect public sector digital services from cyber threats, including identity fraud, and other malicious activity. In addition, the contracts enable the private sector to develop affordable identity assurance services that will meet future private and public sector needs.

I am pleased that the Government can continue to support the creation of a digital identity market, and the work of the GOV.UK Verify programme.
On the 11th of October the Official Blog Government Digital Service   announced:
Working with the private sector

The standards and guidelines which currently underpin the way Verify works will now be opened up to the private sector to build on.

Through these standards and guidelines, GDS and government will ensure there is trust and confidence in the emergent digital identity market. And the private sector will invest to ensure the success of the market, bringing in even more innovation and forward-thinking solutions.

…

While the private sector works on new developments, GOV.UK Verify will continue to protect public-sector digital services from identity fraud and other malicious activity. We've signed new contracts with 5 private sector identity providers, who will support Verify over the next 18 months.

Users can choose any one of these 5 certified companies to verify their identity online: Barclays, Digidentity, Experian, Post Office and SecureIdentity. People who have Verify accounts with other companies can still use their accounts for the next 12 months, while they set up accounts with the current certified companies.

To keep Verify affordable for government, we're using a tiered pricing system to reduce the cost the government will pay the providers over the 18-month period. As the number of users increases, the cost for government will go down. We are working to get to a position where Verify is cost-neutral for government and sustainable and self-supporting.

And we've been working hard to ensure the providers we're working with are, along with the rest of the private sector, empowered to develop commercial solutions that will benefit users and government.
Another site adds that for Universal Credit you can use the above and two others (Government services you can use with GOV.UK Verify)
Benefits
These identity providers are:

The following companies also provide identity services as part of GOV.UK Verify, but you cannot create a new account with them:
This Week Private Eye reveals that the new cash for identity system is already in crisis.
The Royal Mail and CitizenSafe have already dropped out.
So the 90,000 people registered with them will have to go through the process again.
Just to add to the massive problems the on-line application for Universal Credit is already creating.