Posts Tagged 'Benefit Freeze'
More than the usual 'system error'.
The controversy about Universal Credit continues to develop.
Today the Currant Bun, not the Claimants' chum,  headlines
Universal Credit revolt by THIRTY Tory MPs as they urge Chancellor to plug £2bn black hole which will leave millions worse off.
At least two dozen have signed a letter to the Treasury highlighting their fears to the Chancellor – urging him that an extra £2billion is needed for the reform.

Around a million people are expected to go onto Universal Credit next year as part of the rollout to everyone over the next five years.

The letter reads: "As it stands 3.2million working families are expected to be worse off, with an average loss of £48 a week.

"Enabling hard working parents to keep more of what they earn and thus encouraging them to take up more work is at the heart of Conservative policy.

"This measure would boost the incomes of 9.6million low income parents and children."

In July 2015, having promised £12 billion of welfare cuts – reportedly on the assumption that the Liberal Democrats would argue this down – George Osborne announced exactly that. Chief among these cuts was a further working age benefits freeze. So no matter what the rate of inflation was, benefits would not be increased in April 2016, 2017, 2018 or 2019.
One thing that risks being forgotten is the impact of the Benefit Freeze.
Last week (October the 13th) the Resolution Foundation published this.
Despite 'the end of austerity', April promises another deep benefit cut
Adam Corlett.
How important this nominal freeze would prove to be couldn't be known exactly in advance – only predicted – as its real impact depends on inflation. At the time, it was thought that inflation would be below 2 per cent in every year, as the table below shows. At first, the inflation forecast actually proved too high, with very small price rises in 2015 and 2016. This meant that the benefits freeze had only a limited impact in its first two years. But with the Brexit vote and resultant price increases, CPI inflation reached 3 per cent in September 2017. Normally, that September figure would have been used to uprate working-age benefits for the next tax year but, due to the freeze, that didn't happen. And now inflation for September 2018 is expected to be around 2.7 per cent. Working-age families will again be denied that inflationary benefits increase next April.

Overall, the real cut to many benefits from the four-year freeze is over 6 per cent (and that's before considering separate or earlier cuts).
….

If we exclude pensioners and working-age non-parents, the impacts become even clearer. The average couple with kids in the bottom half of the income distribution will be £620 poorer in 2019-20 than if inflationary uprating had occurred since 2016-17, and the average poorer single parent will be £760 worse off. The April 2019 freeze alone will mean a £210 hit for an average poorer couple with kids and £260 for poorer single parents.
This chart is depressing to look at.
This, the long-term decline in the value of benefits, is significant.
Corlett's conclusion is important:
Whether or not the final freeze goes ahead, there is also a tough question for the opposition parties. Labour, the SNP and the Liberal Democrats have all said they would end the freeze. But CPI uprating is already set to return from April 2020. The big question is whether those parties would actually undo the real term cuts that have already happened (i.e. though a real terms increase) if they got the chance, or if that £5 billion, 6 per cent cut will simply be accepted as a fait accompli.

The talk of the town may be of 'the end of austerity' and 'Brexit dividends', but for low to middle income working-age families – particularly parents – the outlook is quite different. On top of weak pay growth, their outlook includes a further benefits freeze, the transition to Universal Credit with its slashed work allowances, the phasing out of the valuable 'family element' and phasing in of a two-child limit. Ending the freeze one year early, with benefits rising just after Brexit day, would help to turn that outlook around.
This is exactly the issue, what exactly would the parties do to repair the damage caused by the benefit freeze?
The Labour Party has been criticised for not campaigning for an end to the Benefit Freeze.
This is the last time it came up, on the 25th of August 2017, "Jeremy Corbyn will today call on the Government to end the benefits freeze – despite failing to contain a similar pledge in Labour's election manifesto." (Politics Home).
The Shadow Secretary of State for Work and Pensions, Debbie Abrahams, has said nothing recently on this burning issue – at least that can be tracked down.
She has however retweeted the following article:
Anybody  worried about fuel bills after the hard winter, and the fact that everytime you go to the supermarket some price seems to go up, not to mention the next round of Council Tax demands (payable up to 20% of the total in some councils even for even those on benefits), would want an answer, beginning with calls to end the benefit freeze.
Today (as in the above Tweet) the Observer publishes a long article, Millions of families on brink face deepest benefit cuts in years by Michael Savage.
He highlights that this is far from a minority concern.
There are four key benefit cuts this year. Working-age benefits will be frozen for a third year, saving £1.9bn and affecting almost 11 million families. The 3% real-terms cut in working-age benefits this year will be by far the biggest of the freeze, set to last four years.

A measure limiting benefit claims to a family's first two children, costing up to £2,780 for a family having a third child, saves £400m this year and affects 150,000 families.

The withdrawal of the family element of support for new tax credit and universal credit claims from families with children will cost families up to £545. It saves the public purse £200m this year and will affect 400,000 families.

Finally, the rollout of the controversial universal credit system, which combines several benefits into one payment, saves £200m because some claimants have lower entitlements compared with the existing system, especially the long-term sick and working families.
This is particularly striking,
New research by the Joseph Rowntree Foundation shows that the decision to press ahead and freeze most working-age benefits and tax credits this year would see a couple with two children left £380 worse off compared with a scenario in which their universal credit claim had increased in line with prices.
Savage says this,
Labour is planning to embarrass the government and Tory MPs on Tuesday by forcing them to have a vote on controversial changes that are set to leave some poor families without free school meals for their children or free childcare.
What we need is an end to the Benefit Freeze!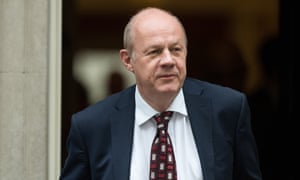 Furtive Looking Damian Green Under Pressure.
Chancellor Philip Hammond facing calls from own party to review four-year benefit freeze
reports the Independent.
This excellently researched report (which readers of the 'I' will have noted yesterday) is very welcome:
Exclusive: It comes after The Independent revealed earlier this month the Government had underestimated the severity of its four-year freeze on working-age benefits, with the cap now set to hit claimants by almost 50 per cent more than official estimates.

Chancellor Philip Hammond is facing calls from within his own party to review the four-year freeze on working-age benefits to alleviate the pressures on those with the lowest incomes in Britain.

It comes after The Independent revealed earlier this month the Government had grossly underestimated the severity of its four-year freeze on working-age benefits, with the cap now set to hit claimants by almost 50 per cent more than official estimates.

An analysis by the House of Commons Library showed that, due to rising inflation, the measure introduced last year is now expected to reduce support for those on low incomes by £13bn over the next four years, compared with the Government's own forecast of £9bn.

Heidi Allen, a Conservative MP on the Work and Pensions Select Committee, told The Independent the Chancellor needed to look again at the policy.

"I see it principally because of Brexit that economically things were going to get turbulent, and that's why we pushed so hard to get some money pumped back into universal credit, which as you'll know we got a modest improvement on the taper rate – a couple of per cent," she said.

"I remember saying it at the time: 'We're not through this yet'. If inflation picks up, people are going to be in trouble and that's where we are."

Asked whether she thought Mr Hammond should review the policy, Ms Allen replied: "I do."

Ms Allen said the Chancellor has to look seriously at injecting money back either into the work allowances or the taper rates in universal credit in line with where inflation is heading. One possible solution would be redirecting the finances put into the raising of the tax threshold, she added.

"Otherwise while the raising of the tax threshold was great, it's a bit of a headline because it affects absolutely everybody," she said.

"It's a pretty crude and blunt instrument in terms of having a positive impact on incomes because it doesn't focus in on those who really need it.
We observe that inflation in the prices of basics is pretty visible, visit the supermarket for a start…
This is worth noting,
Debbie Abrahams, the shadow Work and Pensions Secretary, said the four-year freeze in social security payments, coupled with the increase in inflation, will "feel like a cut to families who are already struggling".

"Millions of people who rely on tax credits, universal credit, employment and support allowance and other forms of social security will see their living standards fall even further. Many more children and disabled people will face poverty," she added.

Ms Abrahams also said Jeremy Corbyn's party would reverse the cuts to in-work support that "will see 2.5 million families worse off by an average of £2,100 a year".

A Government spokesperson said: "By cutting taxes for millions of people, giving the lowest earners a pay rise with the National Living Wage, doubling free childcare for nearly 400,000 parents and freezing fuel duty, we are helping people who need it most."