Posts Tagged '35 hour mandatory job search'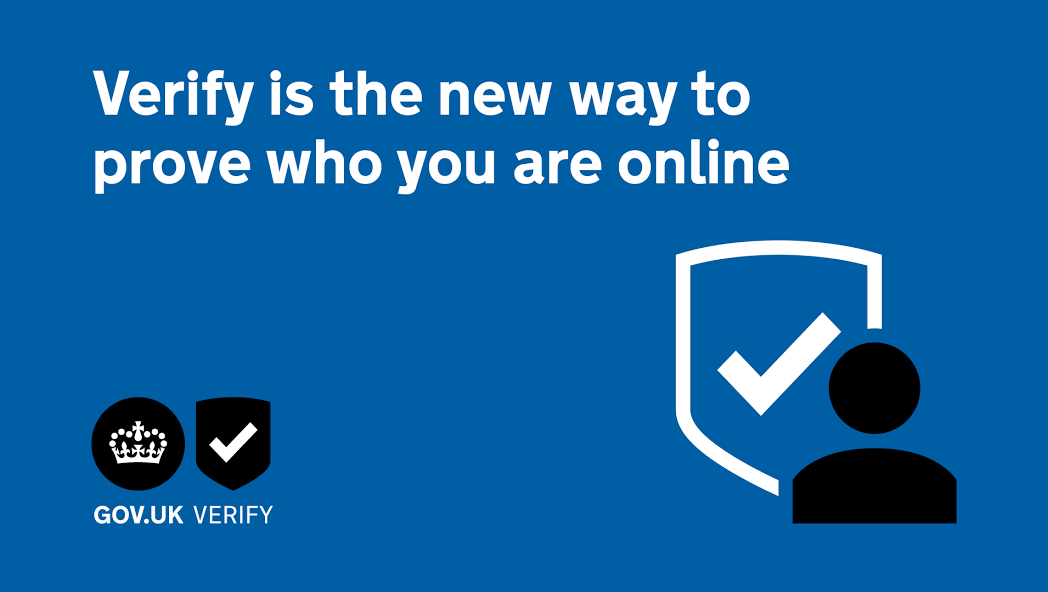 Problems with the all-digital Universal Credit system were flagged up in January by Computer Weekly,
Thousands of Universal Credit claimants unable to use Gov.uk Verify to apply for benefit

Government research shows that barely one-third of benefits claimants can successfully apply for new Universal Credit digital service using flagship online identity system.
In March the same journal said,
Universal Credit project warned over Gov.uk Verify performance in 2015

Government project management experts warned as long ago as 2015 that a problem with GDS's Verify online identity system could undermine the Universal Credit business plan.
In June Computer Weekly reported,
The Government Digital Service (GDS) has lost responsibility for digital identity policy, with the Department for Digital, Culture, Media and Sport (DCMS) taking over.
There are still problems for users as the comments here indicate all too well.
Neil says:
You have to reclaim Universal Credit digitally, online. So basically you have to create a Universal Credit account with a user name, password, and and answers to a couple of security question (one of which is asked when you try to log on). You will be asked how you want your notifications to be sent to you, email or phone, and will have to confirm you email address (by clicking a link of an email the DWP sends you) or using a code sent to you phone as a text message. After that you have to go through the usual routine about rent, savings etc. That bit of it is quite simple really. You then have to telephone a call centre to make an appointment to go back to the Jobcentre to produce evidence to corroborate your identity, although if you're lucky you might do all of this with one visit. If all goes well you will then get a message sent to you telling you that you've been transferred and are fully on the full digital service.
But,
It is a bit but what got me is having to take in documents to prove my identity again! I've been visiting the Jobcentre and claiming Universal Credit for months, had already proven my identity before, and then had to do it again when switching from the live system to the digital system. That's proper nuts. But then most things are a bit mental when it comes to UC.
It's not just Verification: the DWP is going Technology Tonto!
The 'I' reports, Serina Sandhu Friday September 14th
A Universal Credit claimant has alleged that his local Jobcentre ordered him to purchase a smartphone for his job search because his basic model was not good enough.
Arthur Chappell, who is unemployed, argued that his existing phone allowed him to answer calls and receive texts from employers and that he had a tablet with WiFi access to show the Jobcentre he was actively seeking work.

However an adviser told him he needed to own a smartphone by the end of September in time for his next session. The 56-year-old called the request "offensive… on many levels".

With people starving and [dying of] suicide over the Universal Credit changes, forcing us to use credit-hungry phones is really beyond the pale," he told i.

Basic phone is 'good enough'

On 6 September, Mr Chappell attended his monthly meeting at the Friargate Jobcentre but was instead informed that he would be signed on to the Universal Credit "full service," following the system's roll-out in Preston. He was told he would need to bring his iPhone to the next briefing on 27 September.

Jobcentre offers to pay for phone

In a statement given to i, a Department for Work and Pensions spokesman said: "There is no requirement for Universal Credit (UC) claimants to own a mobile phone, nor is a mobile phone required for a UC claim. Computers and free WiFi are available in all Jobcentres to enable claimants to maintain their accounts."

However Mr Chappell claims he was told in no uncertain terms that he needed a smartphone. When he raised that he could not afford one, the adviser told him they would pay £40 towards the device and specifically directed him to the Argos website.

One model can be found for £34.99. "He said they pay for the phone but not for the top-ups," said Mr Chappell, who fears a smartphone will need topping up more frequently. "It's obviously [going to cost] more than what my current arrangement is because I think they actually want me to have internet access on it as well which will obviously strain the budget a lot more than the unit I'm using now."
The next passage is fair comment,
Mr Chappell said it felt as though the adviser wanted him to be able to search for a job round-the-clock with a smartphone.

"The official reply [from the DWP] seems to be about what they expect claimants to bring to the Universal Credit registration meeting while my adviser's demand is going beyond the registration to a device he expects me to have on me 24/7."

"It has been a standing rule that we should spend 35 hours a week job-seeking, though finding that many jobs in your skills range is extremely difficult. Having us contactable 24/7 by iPhone exceeds [this] boundary.

"Sleep, shower, being in a cinema, eating lunch, all go out the window if that all important call comes through. It is extremely intrusive and invasive. This isn't remotely about improving our job searching. It's about policing every move we make."
And,
Mr Chappell said he considered the adviser's request "highly bogus".

He also admitted it had initially caused him concern. "I might get sanctioned and that will cause me big problems. It's only now they're making this transition [to full Universal Credit] that I feel threatened by it all."

He worried about how the public would perceive Universal Credit claimants with smartphones. "It is also likely to make more people look on the unemployed as scroungers. 'Ooh, look at them walking round with the best [smartphones].' That we didn't pay for them and in some cases don't want them is beside the point. We will get stigmatised."

Having a smartphone paid for seemed unnecessary when some claimants, including himself at times, could not afford the basics and used food banks, he added.

Mr Chappell, who hopes to be working again by mid-November and is due to have his book on pub signs published in April, said he was managing at the moment but having to fork out for more credit for a new phone could mean he had to use food banks again. He said he would be sending a letter of complaint to the DWP and would hold off purchasing the phone until he heard back.
Iain Duncan Smith's 35 Hour Job Search: "The evil that men do lives after them…."
35 Hours a Week Job Search.
A few years ago we published the above.
This obligation was introduced by Iain Duncan Smith in 2013, as his mates in the far-right Daily Express gloatingly reported.
In revolutionary changes to the way people receive benefits, those out of work and in receipt of state handouts will be made to put their name to a binding agreement.

The document will make it "abundantly clear" that if an individual fails to spend 35-hours-a-week looking for work they will have their allowance stopped under a "three strikes and out" rule.

The radical plan is the idea of Work and Pensions Secretary Iain Duncan Smith who said a job search should be a full-time occupation in itself.

The unemployed will be expected to fill their "working" weeks searching for work, attending interviews, training, assessments and workshops.

If they deviate from their signed commitment, their benefits will be stopped for 13 weeks for a first offence, then 26 weeks and then three years.
This week I heard a Coachy telling a young woman to follow the above regulation by keeping a 'log' of all her activities.
Some people have posted comments saying the same.
The new Find a Job site has this section – so if you agree to let them see it this is what this will focus on.
Your activity.
It is not clear if the sanctions regimes is still as tough as the above but as Boycott Workfare rightly predicted before Find a Job and Universal Credit were introduced this is creating new worries.
There are fears that the new system will be used to police claimants when Universal Credit is introduced next year. Under the new benefits regime, claimants will be expected to spend 35 hours looking for work each week. The DWP, or even Work Programme contractors like A4e, could use the new system to force claimants to spend hours clicking through the site or pointlessly applying for unsuitable vacancies just to meet this 35 hour a week condition. Part-time workers, sick or disabled claimants and single parents will face similar conditions.

It is possible that there may be some attempt to bully claimants to sign up via a Jobseekers Direction. This is a formal order which means a claimant can be forced to take any reasonable steps dictated by Jobcentre advisors to find work or face a benefit sanction. People should also be advised that Jobseekers Directions can now be given verbally. We suggest if you are unclear on anything your Jobcentre advisor says to you that you should ask them to clarify whether it is a direction, and take notes of what is said to you.

Should this happen then claimants could sign up but refuse to grant the DWP access to their online account. Claimants are also advised to set up anonymised email accounts with providers like yahoo and hotmail. Don't tell them anything you don't have to.
We hope this helps clarify the situation by reference to past enquires into what obligations you have under the 35 a week rule
Following enquiries by What do they Know published this response to the 35 Hours a Job Search obligation,
Dear M Imran,
Thank you for your Freedom of Information request dated 29 October 2015. You
asked:
"Could the Department please clarify if it is a mandatory requirement and stated in
legislation for claimants of Jobseekers Allowance to spend there time job searching
for 35 hours a week or 5 hours a day.
Jobcentre advisors are telling claimants to spend 35 hours a week for job searching
but this is not mentioned or stated in the signed Claimant Commitment.
Could the Department please clarify this"?
The response includes this:
To be helpful you may find the following explanation useful about the entitlement
condition for JSA claimants to actively seek work. This has however been provided
outside our obligations under the Freedom of Information regime.
There is no `set' time that a person must be engaged in looking for work whilst
claiming JSA, rather it is a legal requirement for them to do all that is reasonable for
them to do each week
In order to qualify for JSA, a person must be actively seeking work in each week of
their claim. This means they are generally expected to do all they reasonably can
each week to give them the best prospects of securing employment. The actions that
it would be reasonable for the claimant to take will be personalised and tailored to
the individual and will be specified on their JSA Claimant Commitment. The
expectation is that for most JSA claimants, looking for work will be a full time job in
itself, taking into account any restrictions applied to their availability.
If you have any queries about this letter please contact us quoting the reference
number above.

Yours sincerely,
DWP Central FoI Team
In this response the DWP is seeking to suggest that Jobsearch activity is a full-time activity for people claiming Jobseeker's Allowance, when in fact this is not the case. CPAG outlines the situation more accurately:
"If you have carried out all or most of the steps in your claimant committment, this should be sufficient to show that you are actively seeking work. However, a failure to carry out all, or some, steps should not mean you are automatically treated as not actively seeking work. This is particularly relevant where your claimant commitment includes many more steps than the legal test of 'more than two'.
Case law [1] confirms that whether you are actively seeking work is a test of what you do, rather than what you do not do. The test is whether you take such steps as you are reasonably required to take to secure the best prospects of obtaining employment, and not whether you take all the steps set out in your claimant commitment. The DWP should consider whether you have taken at least three steps in a week, or whether fewer steps are reasonable; what steps are taken; and whether those steps are reasonable. If you satisfy the test, it is irrelevant that you fail to take other steps, whether or not they are in your commitment."
http://www.cpag.org.uk/content/ask-cpag-…
[1] – CJSA/1814/2007
https://docs.google.com/gview?url=http:/…
Another  request asked,
UNDER NEW RULES UNIVERSAL CREDIT A JOB SEEKER HAS TO DO 35
HOURS A WEEK JOB SEARCH PLEASE DETAIL WHAT THIS MUST
CONSIST OF HOW MUCH TIME MUST BE SPENT ON LINE HOW MUCH
MUST BE PHONEING WRITING OR LOOKING IN PAPERS OR VISITING
FIRMS ALSO IF YOU ARE DOING AFTER WORK PROGRAM SIX MONTHS
COMMUNITY TYPE WORK DURING BUSINESS OPENING HOURS HOW DO
SUPPOSE A CLAIMANT FITS IN 35 HOURS A WEEK JOB SEARCH AS HE OR
SHE WILL BE HAMPERD IF HE OR SHE IS DOING COMMUNITY BASED
WORK DURING BUSINESS HOURS AND WILL BE AT MERCY IF A BIAS
DWP ADVISOR WHO WILL SANCTION THEM FOR SOMETHING THAT DWP
HAVE GOT THEM DOING HAVE YOU SET UP CLAIMANTS TO FAIL IN THIS
WAY AND WILL IT MAKE THEM AT A DISADVANTAGE TO REST OF
CLAIMANTS AS THEY WON'T BE ABLE TO JOBSEACH IN BUSINESS
HOURS ALSO IF YOU DOING COMMUNITY WORK AFTER THE WORK
PROGRAM AND YOU GOT JOB INTERVIEWS ON MOST DAYS WILL YOU
BE ALLOWED TO ATTEND THESE WITHOUT IT AFFECTING ONES CLAIM
ALSO IF YOU ARE SUBJECT TO HAVING TI ATTEND DWP WEEKLY HOW
FAR DOSE A CLAIMANT HAVE TO LIVE BEFORE THE DWP HAVE TO PAY
FOR A CLAIMANT TO ATTEND DWP WHAT HELP DOSE A HOMELESS
PERSON RECEIVE TAKING IN TO ACCOUNT THEY ARE AT A
DISADVANTAGE TO REST OF CLAIMANTS IE NO HOME NO ACCESS TO
INTERNET OR PHONE OR PAPERS HOW IS A HOMELESS PERSON DEALT
WITH TO A NORMAL CLAIMANT.
This was the response.
Claimants in the "all work-related requirements" group have a responsibility to
find work. Claimants should treat this responsibility as their "job" and our
intention is that claimants should aim to spend as many hours looking for work
as we would expect them to spend in work.
Work search expectations will differ for each claimant depending on their
individual circumstances and job goals and advisers will tailor requirements
for each claimant, setting activities which will give each claimant the best
prospects of finding work.
If an adviser sets any work preparation activity, such as attending a training
course or any such relevant community work, it will effectively be offset
against the time a claimant is expected to spend looking for work. We will
also take into account any voluntary or paid work the claimant is engaged in.
Our regulations allow that where a claimant has done all that could
reasonably be expected of them – for example they have applied for all
suitable jobs and undertaken all the activities set out in their work search and
work preparation plan – this may be considered sufficient even where the time
taken was less than the hours expected.
It should also be noted that not all work search has to be conducted within
usual business hours, for example online work search is not limited to
business hours. As long as claimants meet their work search requirements,
they are free to plan the hours they undertake this to suit their circumstances.
Claims will not be affected where an individual has notified their adviser that
they are attending a verifiable job interview.
Travelling expenses may be refunded for pre-arranged interviews in
connection with benefit claims, where the claimant is asked to attend more
frequently than the minimum fortnightly schedule.
The Universal Credit regulations allow the adviser the flexibility to make
decisions based on the claimant's individual circumstances. The term
homelessness covers a broad range of situations – including rough sleeping,
living in a hostel, and bedding-down on the floors or sofas of family and
friends. So a one-size-fits-all conditionality easement would be wrong.
Advisers will set tailored work search and work preparation requirements,
dependent on claimants' personal circumstances. In some instances it may be
appropriate to temporarily lift work search and availability requirements while
a claimant secures a place to stay, or moves to new or temporary
accommodation.
As far as I know these guidelines have not changed as this mad list of tips indicates.
2018. "Tips and advice to help give your job search a boost."
Undertaking 35 hours each week of job searching activity can at first appear hard to achieve. However, there are lots of ways to look for work and to keep your job search productive and you can find tips and advice on this site. It is also important to fully record what you have done so that this can easily be discussed with your work coach. Here is an example of some job searching activity and how to record it.

1. What I did:

I checked the job pages of the Barnet and Finchley Echo when it came out on 21 and 28 February. I made a note of one job as a part-time admin assistant in the finance department at Barnet Council.

I rang up and asked them to send me an application form and I completed the form when it came and sent it back on 4 March.

What this involved: I asked a friend to check the form before I sent it off and added some information as a result. I amended my CV to make sure it was relevant for this job.

What was the result? I completed the application form and sent them my revised CV.

I did this on: 21/2/18, 28/2/18, 4/3/18

Total time taken: 1 hour – checking paper and 2 hours – completing form and amending CV

What I'll do next: The closing date is 15 March. If I haven't heard anything by 26 March, I'll ring the personnel section.

2. What I did:

Looked on job websites – Total Jobs, Indeed, In Retail – for retail jobs.

What this involved: Took bus into town and went to the library to use the internet. Found websites through Google and searched for retail jobs.

What was the result? Found two possible jobs at

1) Sports Direct – closing date 29 March

2) New Look – closing date 5 April

Completed online application form for both jobs and attached my CV.

I also did this type of search on: 22/2/18, 24/2/18, 26/2/18, 4/3/18, 8/3/18

Total time taken: 22 hours

What I'll do next: Will contact both employers a week after closing date if I haven't heard anything.

3. What I did:

I registered on Universal Jobmatch on 11 March.

What this involved: I used one of the computers in the Jobcentre after I'd seen my work coach.

What was the result? I applied for two jobs at

1) Subway – closing date 14 March

2) Greggs – closing date 18 March

Completed online application form for the Subway job and attached my CV.

Phoned Greggs to ask for an application form. Job included bakery duties as well as serving customers, so I updated my CV to include my experience doing this. Completed form, included my CV and posted to Greggs.

I repeated this type of search on: 11/3/18, 12/3/18, 13/3/18

Total time taken: 10 hours

What I'll do next: Will contact both employers a week after closing date if I haven't heard anything.

This is just an example of some ideas for your job search and how to record it. Take a look at more jobseeking advice to help with your 35 hours a week total. 
As can be seen the 35 hours target  is just that, a target.
Until the get round to 24 hours a day surveillance of claimants (including those in part time work subjected to this regime by Universal Credit, which makes it even madder), they cannot note how you spend every minute of the day. 
This is funnier.
Click here to find out how Universal Credit can make sure you're better off in work.
Though this is wise advice.