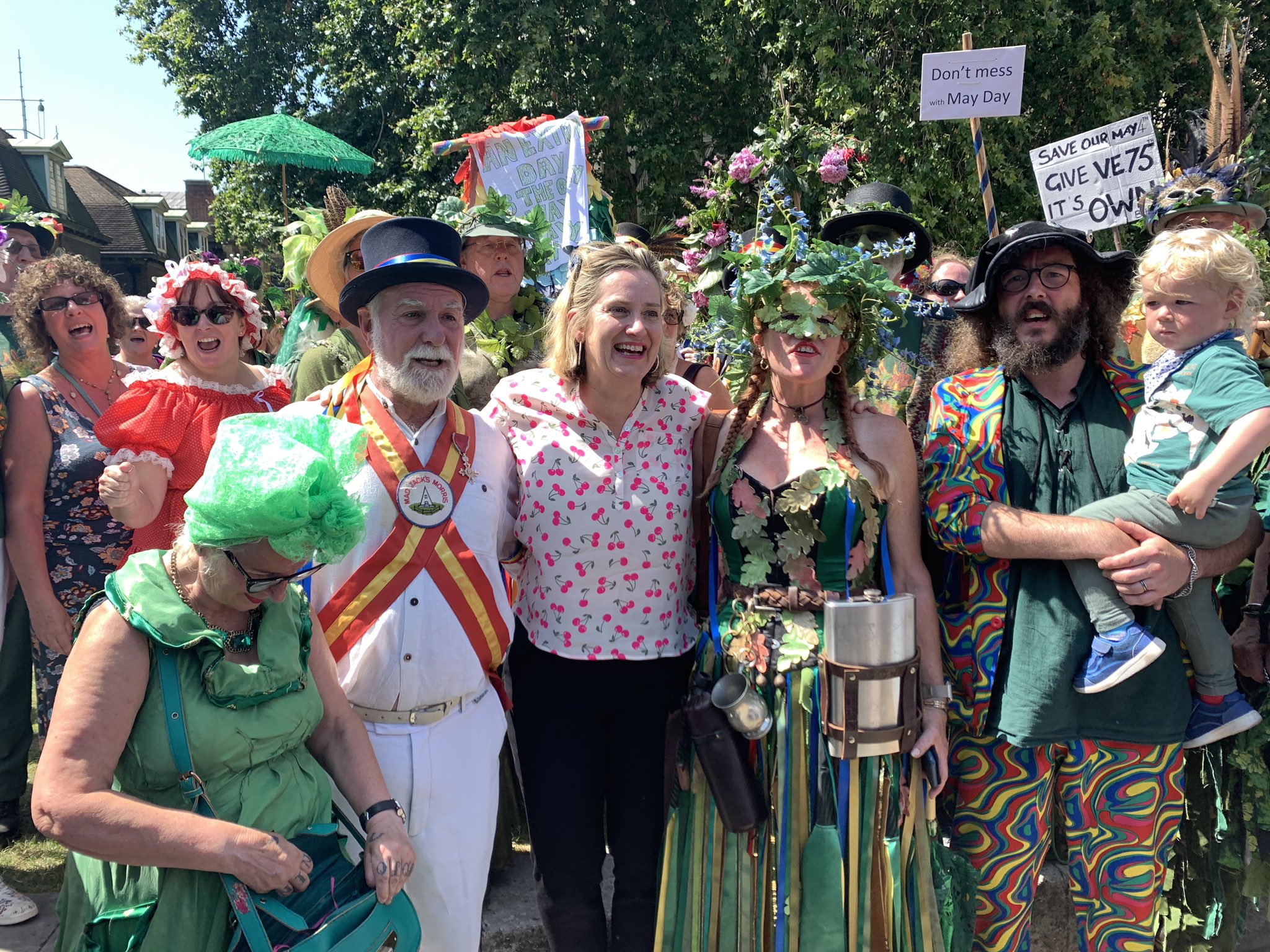 Job Hungry Amber Pulls the Other One, Bells and All!
The Currant Bun reported.
Boris was asked about who he wanted to win ITV's Love Island.

He joked that the Work and Pensions secretary Amber Rudd should go home with £50k after audience members clamoured for 'Amber' to win.

When asked if he had been watching the show, he said: "I have been watching it very dimly.

"Seems to involve these people with very few clothes on."

He then asked the audience who they think should win – with dozens of onlookers shouting 'Amber' in reply.

He replied: "Amber? Amber is in Love Island!"

But leadership rival Jeremy Hunt said: "I don't know, I don't watch it."
For the moment Amber is Pleading, Gizza Job! I can do that!
Back to Universal Credit:
Universal Credit 'lobster pot' leaving claimants out of pocket without warning, MPs warn
Politics Home.
In a new report, the cross-party Work and Pensions Committee found confusion among DWP advisers over when claimants should move over to the new benefit, with some recipients facing a steep drop in income if they make the switchover.

Universal Credit aims to roll six existing working-age benefits into one payment, a move the Government says will simplify the welfare system and cut costs.

..

The DWP has pursued a policy of "managed migration" for those making the switch to the new system, with the policy aiming to ensure that claimants moving off of the older benefits get transitional payments so that they do not take an immediate financial hit.

But the MPs warned that there are no similar protections in place for those whose circumstances have changed and so are deemed to have undergone "natural migration" by the department.

And they said: "Understanding when existing benefit claimants will need to naturally migrate to UC is so complex, it baffles even experienced benefit advisers."

The committee warned that claimants could end up out of pocket because of changes that do "not seem significant", including moving house to a different local authority area or even suffering a bereavement.

"Losing a partner is classed as a change in circumstance — which means that claimants who have just lost their partner must immediately claim UC at a time of considerable grief and distress," they said.

"We urge the Department instead to allow people who have lost their partner to remain on legacy benefits for a grace period of one year."

The situation could also have "drastic consequences" for disabled claimants, the committee warned, with disabled adults and children among the groups "most likely to see their income fall when they move to UC via natural migration".

They accused the DWP of failing to give "clear or comprehensive information" to its own staff on when exactly somebody might need to move to Universal Credit and how it would affect their income.

That meant claimants were left "at risk of moving to UC either inadvertently, not realising that they will lose out, or because they are given the wrong advice by DWP staff or other organisations", they committee said.
From the Report Universal Credit: natural migration
27th Report from the Committee…. 
The Government has said repeatedly that once the roll-out of Universal Credit (UC) is complete, it will be more generous than the system it replaces. But it is not more generous for everyone. While some people are entitled to more money under UC than they would have received in the previous benefits system, many will be entitled to less.

Some of the Department's plans for moving people to UC recognise that some claimants will be worse off. For instance, the Department for Work and Pensions (DWP/the Department) plans to take a cautious approach to what it calls "managed migration"—the process of moving claimants on existing benefits to UC. It plans to provide claimants who move to UC in this way with transitional protection—payments to ensure they do not lose income overnight—and other support to minimise any stress or adverse effects of the move. This is, of course, welcome.

But the majority of claimants on existing benefits will move, or have already moved, to UC through a process known as "natural migration", which usually happens when their circumstances change. For these claimants, there is no transitional protection. People naturally migrate to UC when they have a change in their lives which would require a new claim for a legacy benefit. There are a vast number of changes which can lead to natural migration. By contrast, there are very few which can end transitional protection under managed migration. This is because the Department deliberately selected the few circumstances in which to end transitional protection, whereas the natural migration process, by its own admission, was based on its own administrative needs. The Department has moved staff away from legacy benefits to Universal Credit and other roles, and says that the only way it can administer a change of circumstances is through the claimant making a new claim to Universal Credit.

The Department argues that it is fair that claimants who experience a "significant" change in their circumstances should not receive transitional protection, on the grounds that it has always been the case that new claims for legacy benefits would be assessed on a claimant's new circumstances. It is difficult to reconcile this explanation, however, with the fact that the design of UC—which, unlike the legacy system, now represents all, or the majority, of a claimant's income—means that any change in a claimant's circumstances exposes them to all aspects of UC, which may be less generous than the legacy system and which may not be related to their specific change. For example, a disabled claimant who moves home could lose their disability premiums, even though their disability remains the same. What is more, the disparity between the changes that can lead to natural migration and those that can end transitional protection mean that some claimants will lose out simply because of when their circumstances change. Therefore, when managed migration begins, households with the same circumstances will be receiving different amounts of Universal Credit—not because their needs are different, but because of the route by which they moved to Universal Credit. This cannot be fair.

For claimants, some of the changes that can trigger this move will not seem significant. For example, moving house within the same local authority area does not trigger migration to Universal Credit—but moving to a different local authority does. That means in practice that someone who moves to a different local authority area loses their entitlement to transitional protection. The DWP justifies this purely by reference to its own administrative processes, with no mention of a claimant's needs. The Government should commit to providing ongoing payments to meet the shortfall in income for all claimants who move or have moved to UC simply because they moved home outside of their local authority.
https://twitter.com/AmberRuddHR/status/1153368833744363520?s=20