Archive for the 'Stephen Crabb' Category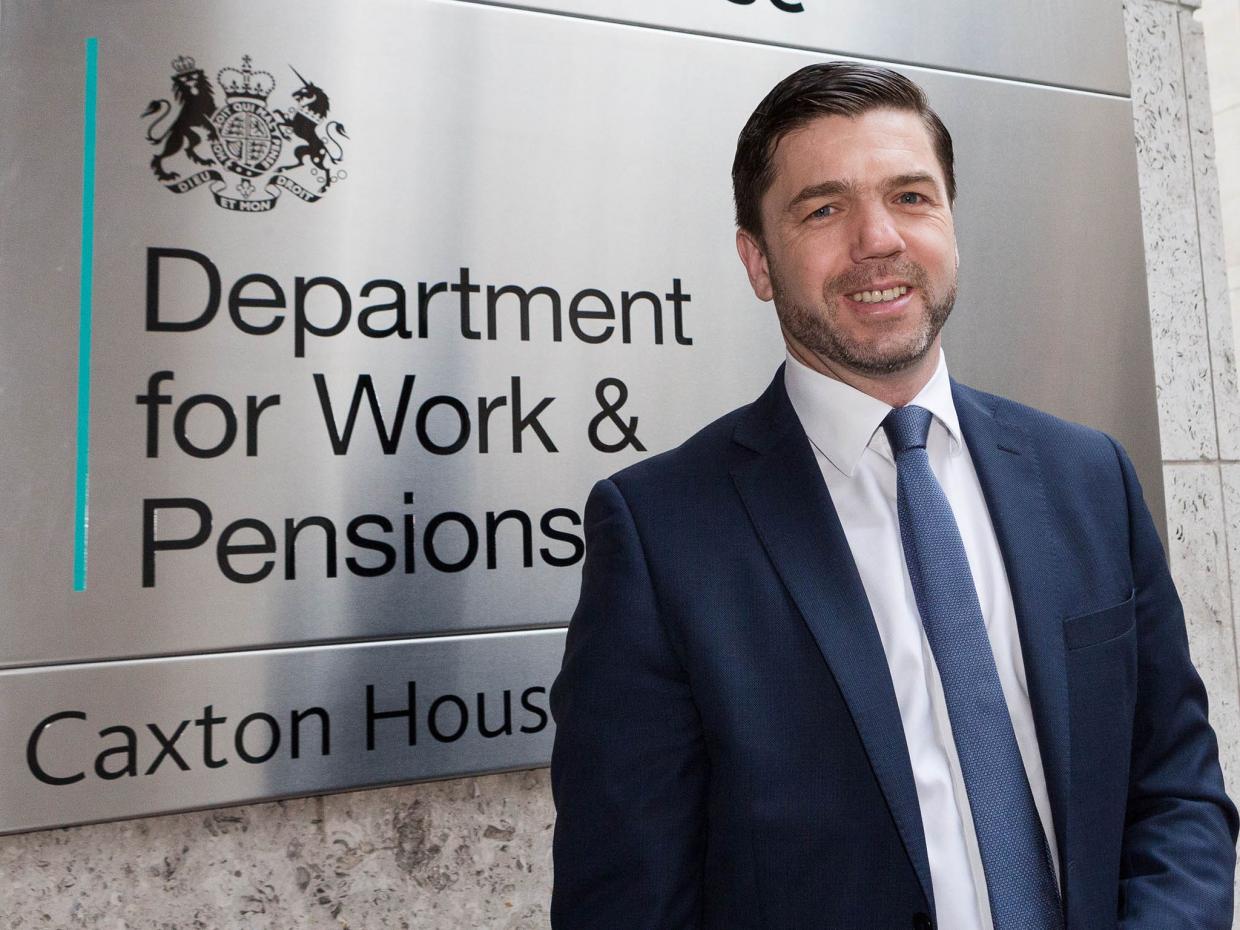 Crabb: Offended.
Former minister Stephen Crabb: Government plan to slash welfare offends everyone's sense of social justice.
Reports the Independent, just now. 
Former Conservative cabinet minister has said a plan to slash welfare "offends everyone's sense of social justice" and called on the Government to help those affected.

Stephen Crabb said Chancellor Philip Hammond should introduce measures to "soften the blow" of cuts to Universal Credit, when he makes his Autumn Statement speech this week.

The former Work and Pensions Secretary also said the Government will have to review the pensions triple lock introduced by David Cameron, which guarantees payments rise each year, if it wants to do more to help working families.

Mr Crabb, who himself presided over cuts to some benefits while pensions secretary, told BBC Radio 4's Westminster Hour there was a "problem" with plans to reduce the Universal Credit.

He said: "When you look at the distributional impact for the changes from the Budget in March, there is an S-curve on the graph which basically shows that people on the lowest incomes effectively lose money from the changes, people on the highest incomes effectively gain. I think the Chancellor is going to have to have something to say about that.

"I think looking at that graph to see that people on lower incomes will be losing money offends everyone's sense of social justice. But it doesn't mean he needs to 'reverse ferret' on those proposed cuts. There are other things he can do to soften the impact of that."
The Huffington Post adds,
Just what, if anything, Hammond will do about welfare cuts this week is a pressing issue. On Radio 4's Westminster Hour last night, former Work and Pensions Secretary Stephen Crabb pointed out the Chancellor will already have to explain where he's going to find the £4bn lost (but not forgotten) in his own personal independence payment reforms axed after IDS's departure.

On the vexed topic of Universal Credit cuts – cuts that critics say will hit many 'just managing' people in low-income work – Crabb said 'I think that offends everyone's sense of justice". But he suggested Hammond would address it with broader help for people on low incomes rather than by reversing another welfare cut.

Continuing his rational approach to policy, Crabb also became the latest senior Tory politician to suggest that the state pension 'triple lock' could end after the next election. It has "served its purpose" and "there will be a case after 2020 to look again at that". Damian Green has Work and Pensions Questions today – will he offer up similar thoughts?

One Tory MP leading calls for welfare cuts to be eased is Heidi Allen. But on Pienaar's Politics she went perhaps a step too far for her colleagues. Asked if she'd 'snog, marry or avoid' Ed Balls, she replied "Maybe snog…I like a man who can move to music." Viewers' votes meant the former Shadow Chancellor survived again on Strictly last night despite the judges' disdain. Popular with the people, unsupported by the experts…how very 2016.
Former DWP minister Stephen Crabb admits disability benefit test is 'traumatic'.
Reported the Independent on the 8th of November. 
Ex-Work and Pensions Secretary urges the Government to 'fix' the assessment process for Personal Independence Payments (PIPs).
A former Cabinet minister who was responsible for a controversial disability benefit test has admitted it is "traumatic" for applicants.

Stephen Crabb, who was sacked as Work and Pensions Secretary in July, said the Government needed to "fix" the assessment process for Personal Independence Payments (PIPs).

In a TV interview, the former Conservative leadership contender said there had to be system of benefit tests "when you're giving out taxpayers' money".

But he added: "The way it has been done – I see this in my surgeries, every single MP in their surgery sees this – people who felt that the assessment procedure has been traumatic, intrusive, hasn't been a comfortable experience at all. And that's what we've got to fix.
Stephen Crabb on October the 5th.