Iain Duncan Smith's Honour, "Slap in the Face".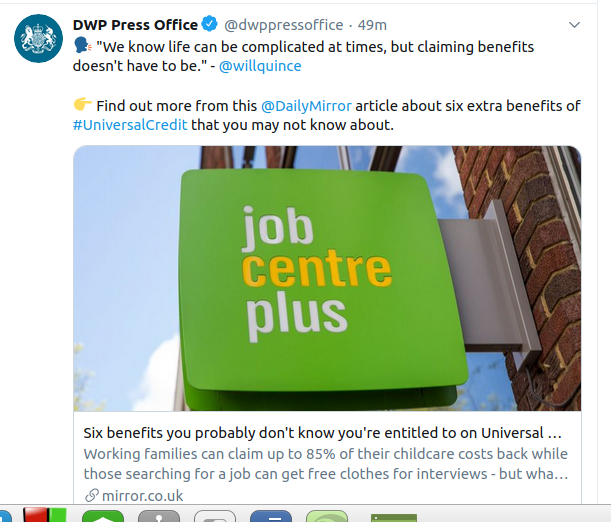 DWP likes a Larf.
The new year honours list is a reliable source of controversy, with perennial outrage about the worthiness of the recipients.

But the knighthood given to the former work and pensions secretary Iain Duncan Smith has been particularly unpopular, with more than 237,000 people signing a petition objecting to the award for a man "responsible for some of the cruellest, most extreme welfare reforms this country has ever seen".

One person with decades of experience adjudicating on the benefits system was especially appalled. "As a retired social security commissioner and upper tribunal judge, I spent a lifetime hearing thousands of appeals of decisions made by the Department for Work and Pensions (DWP)," wrote Stephen Pacey in a letter to the Guardian.

……

The letter went viral as anger mounted, with at least one former MBE recipient announcing they were going to give their honour back, wanting no association with a system "that rewards social cruelty above social conscience".
Dad 'has 30p in coppers to last him a month' after Universal Credit 'mix up'
Adrian Keal, 48, claims he is at risk of losing his one-bed flat in Hull and is so broke he can't turn the heating on – but the DWP says he received an advanced Universal Credit payment in November.
Meanwhile the reliably bonkers Minister for Work and Pensions, wearing her hairshirt,  celebrates the beauty of this windswept pile of shingle  which hosted a former military station.
(Note, I have visited the place and know Orford well. Perhaps she has plans to get us to clean it up, for our dole..).
168 Responses