Universal Credit Raises Demand for Help, While Tories Cut, and Will Continue to Cut, Advice Funding.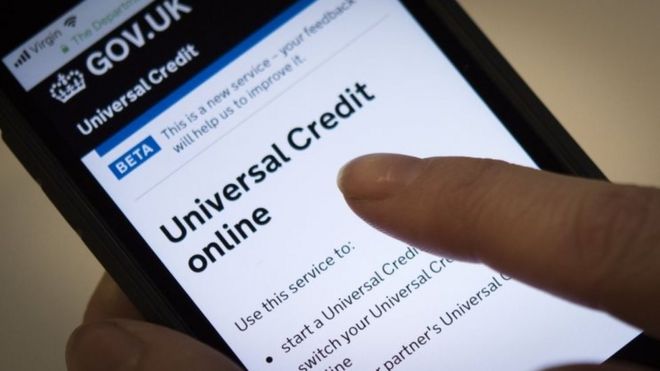 System that Tories Will Continue Doubles Demand for Advice and Help.
One of the ways the Tories have been running down this country is through cutting back on the money available for essential local services.
Citizens Advice (CAB)  is the last port of call for many people.
With Universal Credit, on-line only, you see libraries being used as, unfunded, a a source of help for people who need to apply through the net.
But anybody with more needs usually goes to the Citizens' Advice Bureaux, other advice services having been run by local government and other cuts in funding over the years.
A couple of years ago the Guardian published this,
Citizens Advice services in Suffolk have been thrown a lifeline after two clinical commissioning groups stepped up to pay the £187,000 that was due to be cut from their funding this year.

Suffolk County Council has proposed the 50 per cent cut to Citizens Advice funding in 2019/20, with a view to cutting it completely next year.

But the joint agreement between the county council, NHS Ipswich and East Suffolk CCG and NHS West Suffolk CCG means that funding to the service for the coming year will total £374,000 – the same as last year.

The cuts are part of Suffolk County Council's plans to save more than £11 million, with the 2019/20 budget due to be discussed at a full meeting on Thursday.
October saw this,
Colchester Citizens Advice centre has funds cut

AN advice centre says it is business as usual despite council funding cuts.

There are fears Citizens Advice Colchester could be forced to reduce services after cuts in Colchester Council's Voluntary Welfare Grant funding.

The council announced its grant to the advice bureau year will be £25,000 – half of which has already been received.

Since then trustees have met to discuss future arrangements with volunteers.

However, Jo Blyth, operations manager at Citizens Advice Colchester, said nothing is changing yet.
This is happening across the country.
Yet….
Today the BBC reports that the need for CABs continues to grow.
Advice issued on universal credit more than doubled in Scotland in the last year, according to new data.

Citizens Advice Scotland gave guidance 40,000 times in 2018/19, its state of the nation report shows.

It comes as the charity demands the next government helps with the cost of living, especially for low-income households.

Chief executive Derek Mitchell said people were also struggling with debt, social security and energy.

The report also showed the charity gave more than 100,000 pieces of advice issued in relation to debt.
Meanwhile our one time boss is having a merry time:
89 Responses