Surveillance Capitalism Comes to the Dole.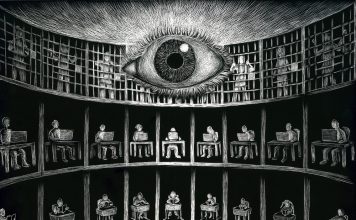 New DWP HQ.
I, and many other people ,have got interested in Surveillance Capitalism recently.
The Age of Surveillance Capitalism: The Fight for a Human Future at the New Frontier of Power Professor Shoshana Zuboff
It's a book, a bloody long one,  about "the unprecedented form of power called "surveillance capitalism," and the quest by powerful corporations to predict and control us."
She says,  "human experience is subjected to surveillance capitalism's market mechanisms and reborn as 'behaviour".
It seems people are very willing to give up their private information in return for perceived benefits such as ease of use, navigation and access to friends and information. Zuboff recasts the conversation around privacy as one over "decision rights": the agency we can actively assert over our own futures, which is fundamentally usurped by predictive, data-driven systems. Engaging with the systems of surveillance capitalism, and acquiescing to its demands for ever deeper incursions into everyday life, involves much more than the surrender of information: it is to place the entire track of one's life, the determination of ones path, under the purview and control of the market.
Universal Credit, which we do not even 'buy' is a much more complex version.
It's modelled on it.
We have to fill in all our details, and personal problems, not to mention physical difficulties if we want Disability Allowances.
In return they watch our search for work like hawks.
On-line journals and the rest.
Not to mention the threat of sanctions.
The next stage is coming.
DWP spending millions on 'intelligent automation garage' to develop welfare robots to replace humans
The UK government is accelerating the development of robots in the benefits system in a digitisation drive that vulnerable claimants fear could plunge them further into hunger and debt, the Guardian has learned.

The Department for Work and Pensions has hired nearly 1,000 new IT staff in the past 18 months, and has increased spending to about £8m a year on a specialist "intelligent automation garage" where computer scientists are developing over 100 welfare robots, deep learning and intelligent automation for use in the welfare system.

As well as contracts with the outsourcing multinationals IBM, Tata Consultancy and CapGemini, it is also working with UiPath, a New York-based firm co-founded by Daniel Dines, the world's first "bot billionaire" who last month said: "I want a robot for every person." His software, used by Walmart and Toyota, is now being deployed in a bid to introduce machine learning into checking benefit claims.
Note this,
The DWP is also testing artificial intelligence to judge the likelihood that citizens' claims about their childcare and housing costs are true when they apply for benefits.

It has deployed 16 bots to communicate with claimants and help process claims and is building a "virtual workforce" to take over some of the jobs of humans. One recent tender document requested help to build "systems that … can autonomously carry out tasks without human intervention".

The developments emerged during a Guardian investigation into one of the most radical but least understood welfare reforms since the roll-out of universal credit that will apply to 7 million people.
And this,
But claimants have warned the existing automation in UC's "digital by default" system has already driven some to hunger, breakdown and even attempted suicide. One described the online process as a "Kafka-like carousel", another as "hostile" and yet another as a "form of torture". Several said civil servants already appeared to be ruled by computer algorithms, unable to contradict their verdicts.
This,
Key details about the automation push remain secret. The DWP has refused freedom of information requests to explain how it gathers data on citizens. Simon McKinnon, the chief digital and information officer of DWP Digital, said this year it was developing a way to "build a holistic understanding of digital personas", but refused to say what information was gathered to do this.

The ministry has previously told parliament it gathers data from private credit reference agencies, the police, the Valuation Office Agency, the Land Registry and the National Fraud Initiative, which gather information from public and private bodies. But it is now declining to update the list, claiming it would "compromise the usefulness of that data".

"There are concerns that government is accelerating the automation of the welfare system without a proper evidence-based consultation about its impacts," said Dr Lina Dencik, co-founder of the Data Justice Lab at Cardiff.
More,
Staff are using UiPath to develop machine learning to check claims for fraud, which suggests welfare computers will autonomously learn and alter the way they make decisions with minimum human intervention.

One recent staff member at Newcastle told the Guardian they already "have ways of creating a digital image of somebody". He stressed much of the work was secret, but said this did not mean it was against citizens' interests.

The digital transformation is costing hundreds of millions of pounds. The DWP Digital's budget has risen 17% to £1.1bn in the past year and IT firms have been awarded huge contracts to help run the system. The DWP is also rapidly expanding its own private technology company Benefits and Pensions Digital Technology Services, which recruited more than 400 staff in the year to April, while DWP Digital recruited 520.
I bet this is just the beginning of an almighty row.
Then there is this:
Down with Machine Rule!
53 Responses