DWP MInister Thérèse Coffey on her "Dream Job" and Universal Credit.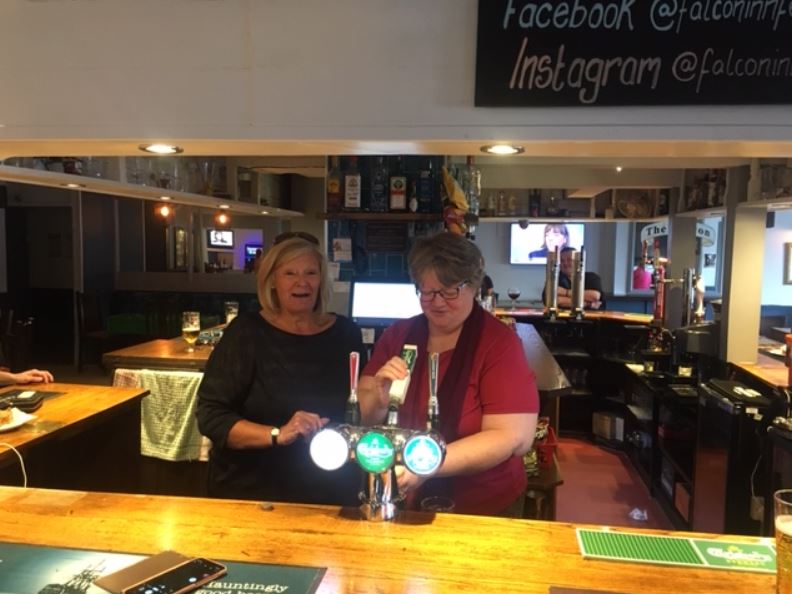 Thérèse Supporting People into Work (Falcon Inn in #Felixstowe).
Conservative Work and Pensions Secretary Thérèse Coffey defends Universal Credit and insists it must stay
Tories attack Labour leader Jeremy Corbyn's plan to abolish Universal Credit
DWP Secretary attacks Labour's plan to scrap Universal Credit
DWP Secretary Therese Coffey's speech at the Conservative Party.
Speaking at the Conservative Party Conference, the new Work and Pensions Secretary Therese Coffey said: "Conference I'm delighted to be here in Manchester for my first speech as Secretary of State for Work and Pensions.

"Let me tell you that there are a lot of unexpected things that have happened to me very late on a Saturday evening. But taking a phone call from the Prime Minister to become a cabinet minister was certainly a new one.
Electric Shock Dog Collar finally got to Universal Credit,
"Universal Credit provides a safeguard for the most vulnerable in our society. It supports strivers, who are not content living a life on welfare.

"We know that work is the best route out of poverty. But Jeremy Corbyn would scrap our benefits system that makes work pay. With no alternative – from the Party that only knows how to trap people on benefits.

"And just like last time – it's working people who would end up paying the price for Labour's incompetence. Instead, our party, the Conservatives, want to increase the incomes of the lowest paid.

"And since last year working people have benefited from a £1,000 increase in work allowances in Universal Credit providing those in work with a much needed financial boost.

"And workers across the country are receiving a well-earned pay rise – now at 4 per cent – the highest in over a decade – alongside 18 months of real pay growth.

"Conference, we are not blind to the challenges that face some families. That for some the money coming in does not stretch to cover the costs at the end of the month.

"And so let me say to you: we are on your side. We will work for you. Because this is a compassionate Conservative government.

"So my priorities for my Department are simple…

To continue to improve Universal Credit to ensure people get the money they need in a timely manner, are helped into work, and onto an escalator up to better work.
To help with the cost of living across the country to ensure     that people feel secure in their homes and can support themselves financially.
To support everyone in society – especially disabled people –     so we all can share in the success and prosperity of this county.

"Which is I have today announced a further £4 million package to support people to find not just any job, but that dream job.
Not everybody wishes the pious Minister well.
88 Responses