Government Urged to Publish Secret DWP Analysis of Impact of Brexit on Poverty, Wages and People on Low Incomes.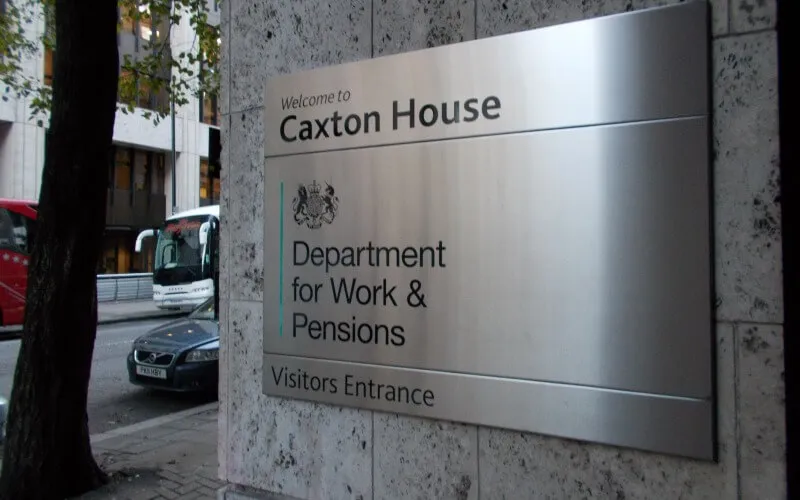 DWP Keeps Report on Brexit Impact Secret.
Already poverty is a major problem in the UK.
But we hear from the latest from Welfare Weekly that they are keeping the impact of Brexit on this under wraps.
DWP Urged To Publish 'Secret' Brexit Impact Analysis
The SNP has called on the Department for Work and Pensions (DWP) to publish secret analysis that reveals the impact of different Brexit outcomes on poverty levels, wages and low-income households in Scotland and the UK.

Neil Gray MP warned that vulnerable people were already suffering under a decade of Tory austerity and that the DWP's refusal to publish the figures was a "damning indictment" of a Tory government intent on inflicting a damaging policy no matter the cost.

The call for the full publication of the findings comes after the Poverty Alliance used a Freedom of Information request to ask whether or not the DWP had carried out any assessments to look at the impact of different Brexit scenarios on levels of poverty and inequality in the UK, as well as analysis on the impact on low-income households, on wages, employment and costs of living.

The DWP replied to confirm that it does hold some of the analysis but that it would not publish any of the findings as it was not in the public interest to do so.

Economic analysis has already shown that crashing out of the EU without a deal will be devastating for Scotland – costing up to 100,000 jobs and hitting people's pockets to the tune of £2,300 a year per person.
This is the origin of the story:
Peter Kelly, Director of the Poverty Alliance: "The UK Government's failure to disclose the analysis they've undertaken on Brexit's impact on poverty is alarming. We're a society that believes in justice and compassion, and it is clearly in the public interest to know whether Brexit – especially a no-deal Brexit – will inflict harm upon people already struggling to get by.
Gordon Brown in Liverpool to warn that city's most vulnerable will suffer under no deal Brexit
Former Prime Minister Gordon Brown has warned life will get harder for Liverpool's poverty-stricken families under a no deal Brexit.

Speaking in Anfield today, Mr Brown said that leaving the EU without a deal would see the cost of food increase and put pressure on local communities like those in north Liverpool that are already struggling.

The outspoken critic of leaving the EU, said that the consequences of a no deal Brexit on the UK's food supply are already being felt with suppliers having to raise prices.

He also warned that the reliance on food coming in from the EU via Calais and Dover would see the UK's food supply seriously disrupted in the event of no deal.

He said: "With a no deal Brexit you have two problems. One the cost of food and second the supply of food."

"One third of our food comes from continental Europe, particularly fruit and vegetables come in from Dover and Calais.

"If we lose that supply of food, or if it's interrupted, then prices go up again."
Poverty Alliance join forces with over 85 civil society organisations to express grave concerns about no-deal
August the 29th.
The Poverty Alliance have today joined forces with over 85 organisations in expressing our grave concerns about the impacts a no-deal Brexit will have on civil society.  Together with organisations from across the UK, we have called on the Prime Minister to urgently engage with our concerns about leaving the EU without a deal on the 31st October.

Signatories of the letter have serious concerns about how a no-deal exit will be a direct threat to communities across the country, including the possible regression of rights and standards, the uncertainty of the future, and a lack of adequate engagement and support from the UK Government.

The Poverty Alliance has particular concerns about how a no-deal Brexit could impact people living on low incomes, with the likelihood that the economic impact of such a scenario could lead to significant impacts on employment and the cost of living.

Peter Kelly, Director of the Poverty Alliance, said:

"We're a society that believes in protecting each other from harm. Yet a no-deal Brexit would represent a failure to protect people living on low incomes.

Communities across the country are already experiencing low pay, the effects of social security cuts, and high living costs. A no-deal Brexit threatens to tighten the grip of poverty further. We simply cannot allow that to happen."
Not that Forever Amber cares tuppance:
108 Responses