Amber Rudd, Secretary of State for Work and Pensions: Universal Credit and Food Banks, a Photo Novel.
On 16 November 2018, Rudd was appointed Work and Pensions Secretary by Prime Minister Theresa May, and succeeded Esther McVey in steering and leading the Department for Work and Pensions.
She has "promised to fix Universal Credit and make it 'better'."
It's a busy job fixing things.
Here are some of her Tory colleagues doing their bit for the poor.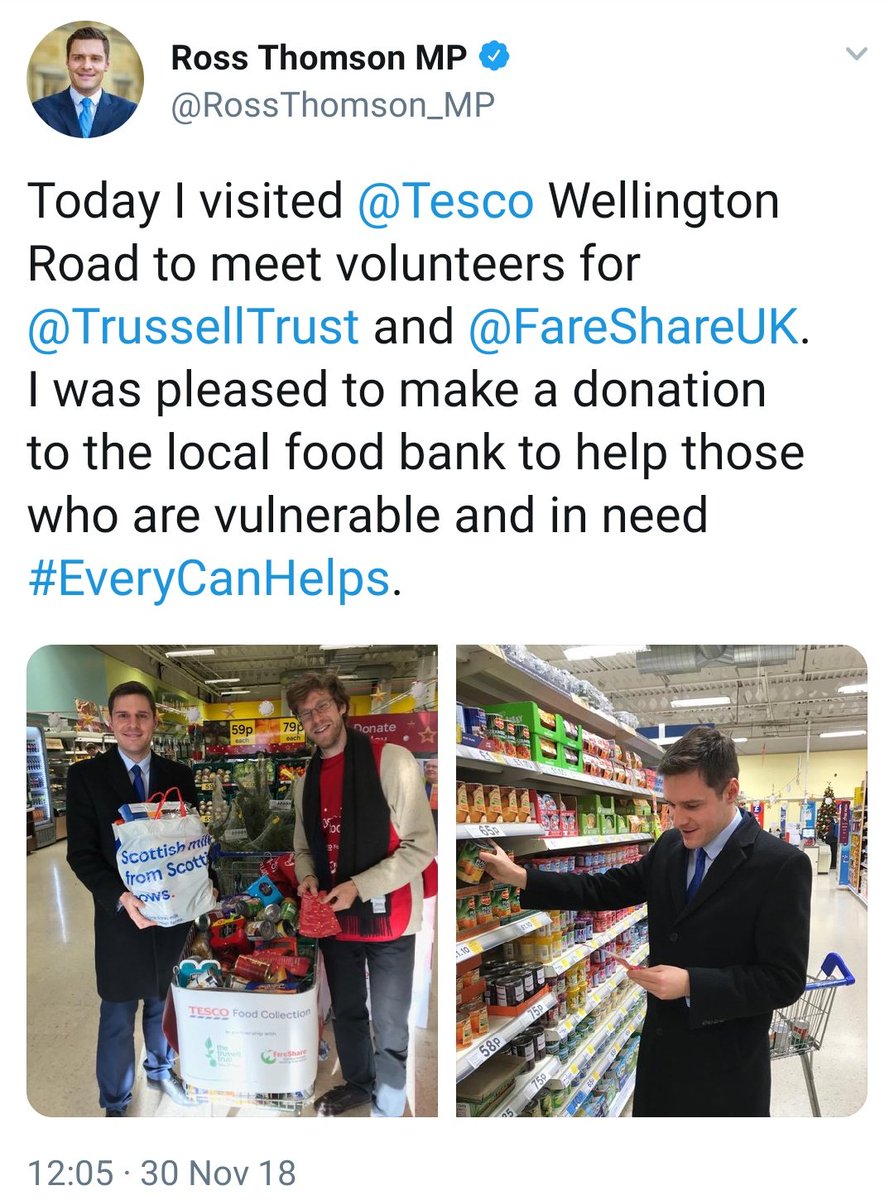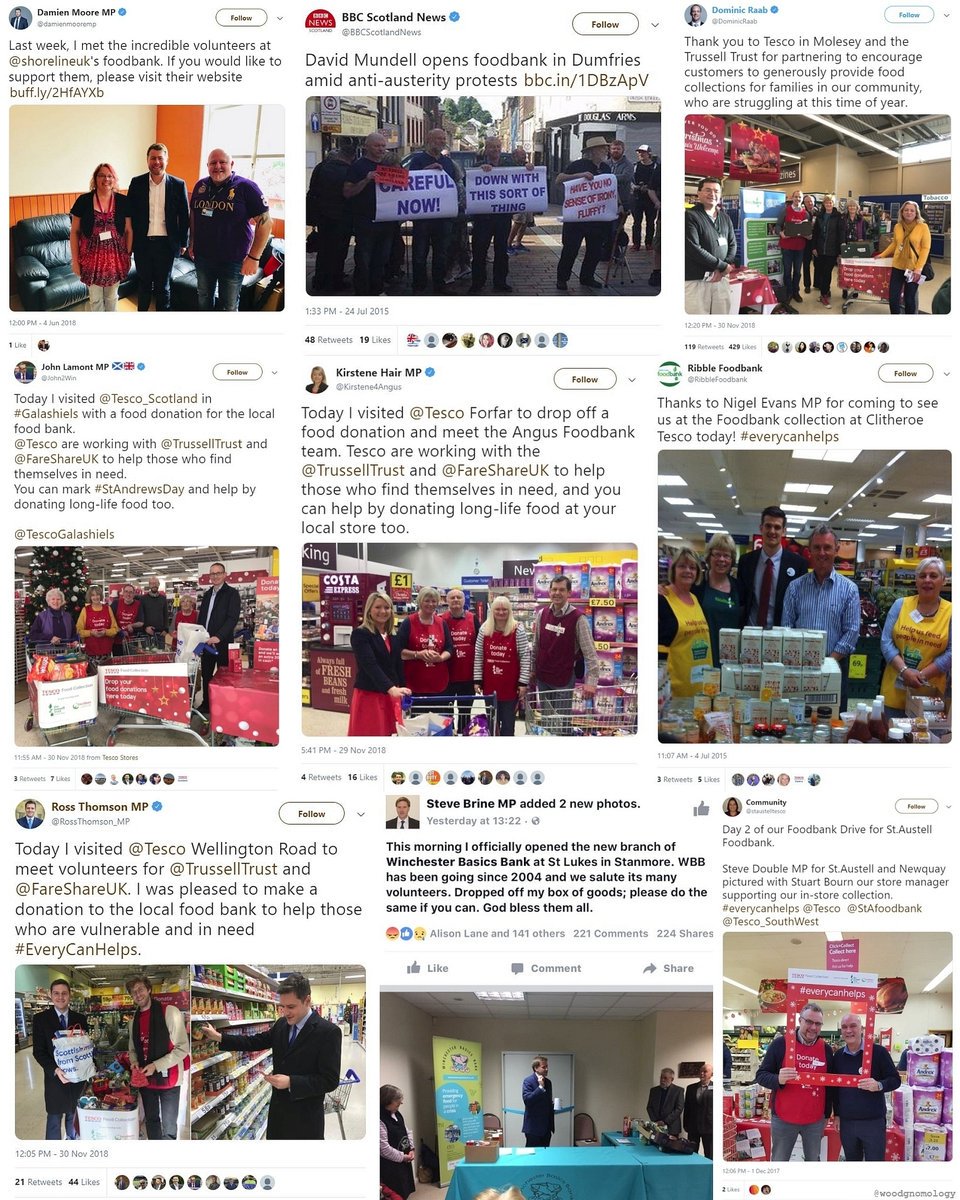 Bless!
Or not…..
Update: Tory Ross Thompson's latest good works:
49 Responses