Bad Week for Esther McVey as she makes more " false and misleading claims" about Universal Credit.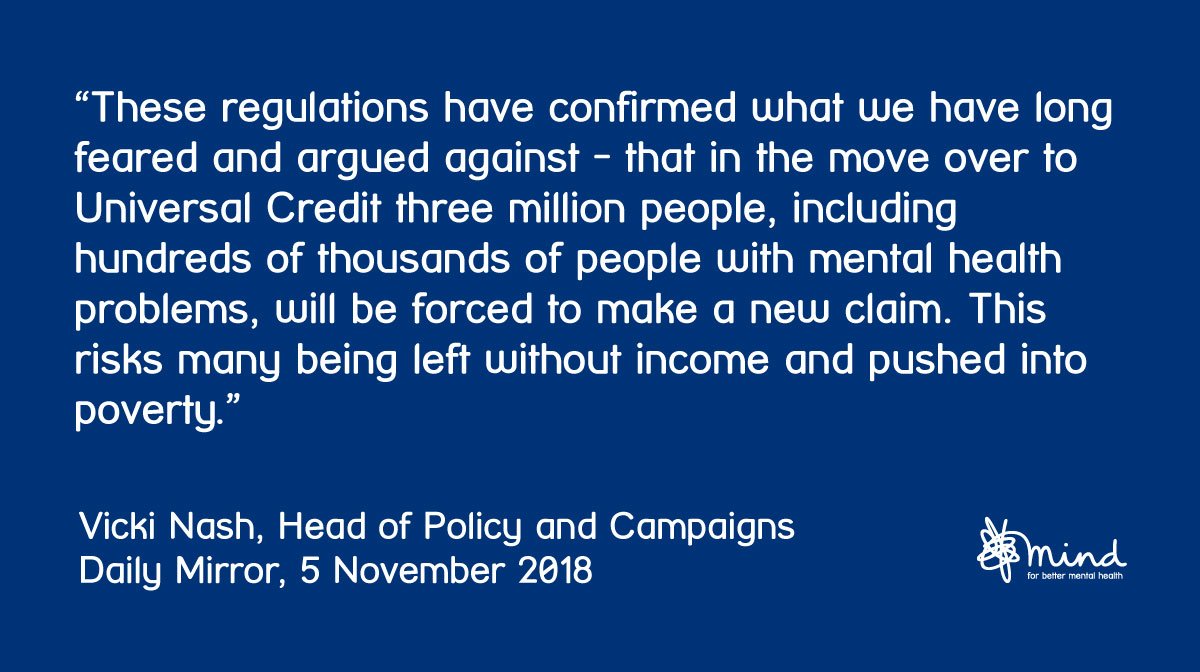 "Praise from across the charity sector" for Universal Credit.
Esther had a happy start to her week.
Look at these larks!
Her ladyship went on to announce this:
"The package included a £1.7 billion injection into working allowances, which will allegedly support 2.4 million working families. McVey quoted various charities that have supported the potential system, including the Child Poverty Action Group who were quoted as saying "The work allowance increase is unequivocally good news for families receiving Universal Credit." McVey also quoted the Joseph Roundtree Foundation, stating that "This extra investment will help make Universal Credit a tool for tackling poverty."
But every silver lining has a cloud (the eagle-eyed may notice that the original list of charities that supported her has been edited….)
Esther McVey makes claim about charity – and incredible twitter thread immediately shows her up
Her best friends in the Liverpool Echo continued.
Work and Pensions Secretary Esther McVey made a claim about a charity in Parliament – only for the organisation to 'set the record straight' with an incredible twitter thread.

Ms McVey – from Liverpool – is coming under increasing pressure over the controversial Universal Credit benefits roll-out – which is being blamed by many for pushing more people into poverty.

The government says it is making changes to its flagship benefit system in a bid to halt the damaging effects on people.

It says claimants will not have to wait as long for their money and debt repayments will be reduced.

And in Parliament, Ms McVey reeled off the names of a number of charities that she claimed had welcomed those changes and which agreed that the Department of Work and Pensions was 'now listening to claimants.'

One of these was mental health charity Mind – and based on its stinging response on twitter, it looks like those at the charity don't quite agree.

The Mind twitter account stated: "Yesterday the Secretary of State for Work and Pensions @EstherMcVey1 mentioned us in a list of organisations who had recognised and welcomed changes to #UniversalCredit. We thought it was important to set the record straight."

It then launched into a powerful thread, which showed the wide-ranging criticisms and warnings it has made about Universal Credit – including since the latest changes were announced.

A comment from Mind's Director of External Relations Sophie Corlett – from when Universal Credit was announced – said: "We are hugely concerned about the ramifications of these proposals, which leave open the real possibility that many people with mental health problems could see their benefits stopped entirely while they struggle with the process of applying Universal Credit."
Esther McVey under fire from charities over misleading Universal Credit claims
Work and Pensions chief brazenly told MPs that changes to Universal Credit "had received praise from across the charity sector".
The charity Gingerbread, who support single parents, said on Twitter: "We want to be clear – we support changes to the system that benefit single parents, but this statement does not paint the full picture.

"We are not complacent and are clear these changes do not do enough to make the system work for single parents."

McVey has become infamous for repeatedly making false and misleading claims in and outside of Parliament.

In July 2018 she was forced to apologise to MPs for misleading Parliament about the contents of a National Audit Office report.

McVey admitted: "Whilst speaking in Parliament, in answer to questions on the National Audit Office report into Universal Credit, I mistakenly said that the NAO had asked for the rollout of Universal Credit to continue at a faster rate and to be speeded up.

"In fact the NAO did not say that Mr Speaker, and I want to apologise to you and the House for inadvertently misleading you.

"What I had meant to say was that the NAO had said that there was 'no practical alternative to continuing with Universal Credit'.
In the meantime:
"UN envoy meets Newcastle #foodbank users to gauge scale of hardship and hunger http://bit.ly/2Qs1wdl  "I'm scared to eat sometimes in case we run out of food… Universal credit has punched us in the face"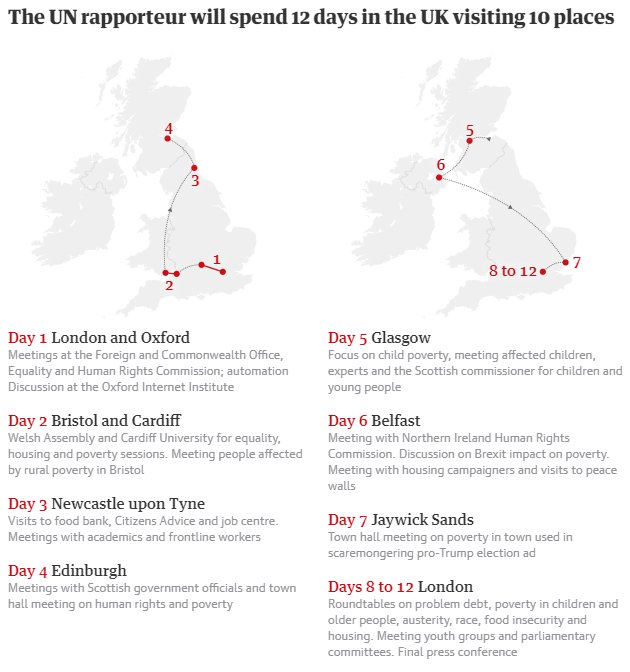 55 Responses