DWP Tweets Boosting Universal Credit, "playing People like Fools."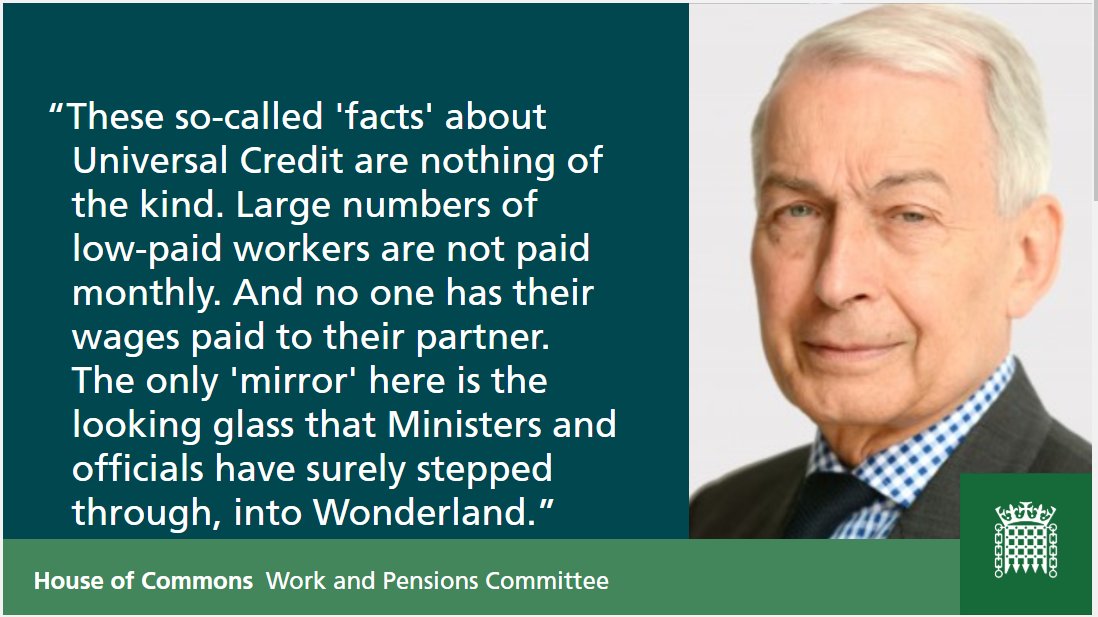 Frankie may have faults but he sums it up.
For some very fathomable reasons Twitter, Facebook, and all the rest, are the favourite playgrounds of charlatans, cranks, nutters, and….the DWP.
This Blog is no great fan of Frank Field.
Or indeed close.
Few are, outside of his pet tarantula and his hair shirt.
But he is still there, ferreting away at the Tory Mess that is Universal Credit.
The Mirror reports today,
DWP blasted over 'misleading' Universal Credit advert 'that is playing people for fools'
The Tory government has been accused of "playing people for fools" with a "misleading" advert about Universal Credit .

The image on Twitter last week boasted the six-in-one benefit "mirrors the world of work" because it is paid monthly and "paid to you like wages".

But Frank Field, chairman of the Commons Work and Pensions Committee, claimed these statements were misleading.

That is because many low-paid workers are given their wages weekly, not monthly, Mr Field said.

UC is also paid to one representative of the household – not each person. Activists have warned this policy worsens domestic abuse.

Mr Field has now written to complain about the letter to UC programme director Neil Couling in the Department for Work and Pensions.

His letter demands to know "how misleading advertising such as this is compatible with, and supportive of, the Department's commitment to transparent and open communication with claimants and stakeholders over Universal Credit."

Mr Field claimed: "These so-called "facts" about Universal Credit are nothing of the kind.
We are waiting for the DWP to repeat this one in a campaign to publicise the successes of Universal Credit.:
DWP admits inventing quotes from fake 'benefits claimants' for sanctions leaflet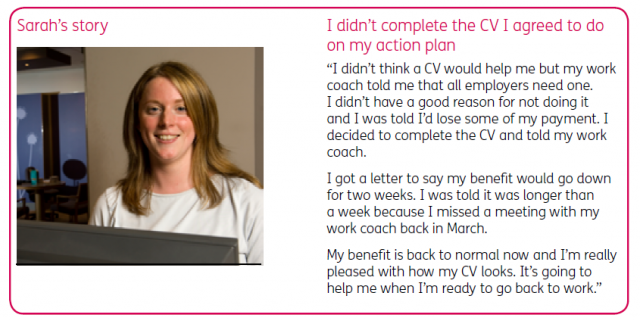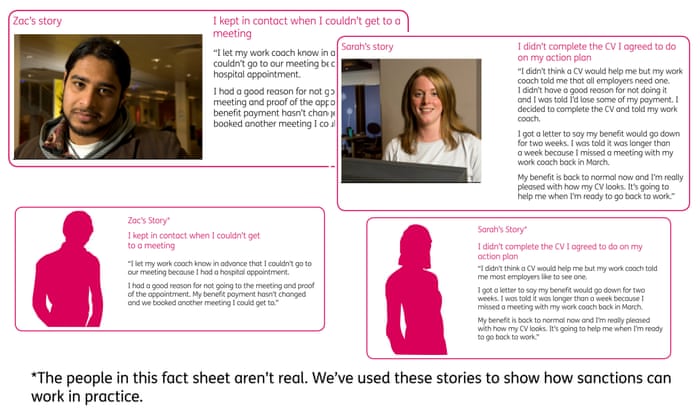 51 Responses