Esther McVey screams abuse at "ugly, destructive, Marxist, Militant, socialists" and subcontracts DWP to Citizens' Advice.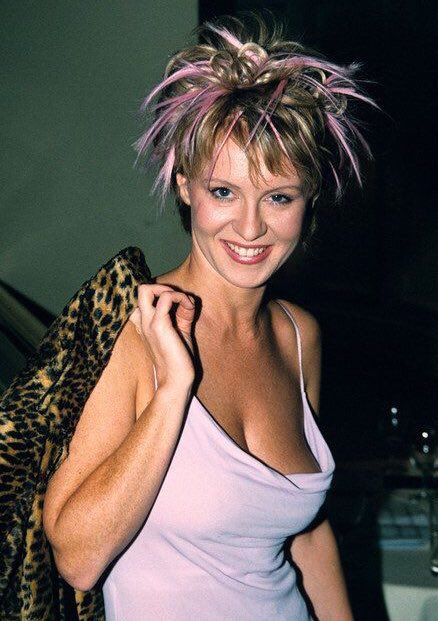 Pretty constructive Esther Attacks "ugly, destructive, Marxist socialists."
Tory Esther McVey suggests her own party's benefit cuts are "fake news" in shameless conference speech,
Reports the Mirror
The Work and Pensions Secretary launched her attack despite cuts being well-documented by experts and her predecessor Iain Duncan Smith.
She told Tory members in Birmingham: "If you were to believe everything you heard from Labour or read on social media you'd think we were somehow letting down the most vulnerable in society – especially disabled people.
"However, those who say we are cutting budgets are peddling fake news.
"So here's the real news – we have never spent more on those with disabilities and long-term health conditions. We spend over £50billion a year, up £9billion on 2010."
Ms McVey said she became a Conservative to stand against the "ugly, destructive, Marxist, Militant, socialists of the past".
Today the Independent reports.
DWP calls in Citizens Advice to aid rollout of universal credit to claimants

The organisation has repeatedly raised alarming concerns over the rollout of universal credit, and last year said its expansion was a 'disaster waiting to happen'
Background:
The Archbishop of York, Dr John Sentamu, has publicly condemned the UK Government's flagship Universal Credit scheme, claiming the widely criticised welfare reform makes falling into debt and hardship "practically inevitable".
Welfare Weekly.
His comments are the latest in a long-line of criticisms and come only a few weeks after the Archbishop of Canterbury, Justin Welby, slammed the new benefit for leaving the UK's poorest citizens even more "worse off".
Writing in the Yorkshire Post, John Sentamu, a long-spoken critic of Tory welfare changes, says: "People have already been struggling with rising living costs and stagnating incomes, but emergency food providers such as the Trussell Trust report that in areas where Universal Credit has been introduced, demand has risen far more steeply than in other areas.
The Archbishop of York: Why a fresh rethink is needed over Universal Credit and its implementation
Yorkshire Post.
 IT is five years now since Universal Credit was launched in an attempt to simplify the UK welfare system. Had everything gone to plan, the system would have been up and running across the country by now. Instead, the policy remains a source of ongoing controversy. As a follower of Jesus Christ, my greatest concern is for how this policy affects the poorest members of our community. In the Bible, we are called to uphold the cause of the poor and the oppressed. It is right that we look at the impact that Universal Credit, in its current form, is having on our poorest neighbours living in poverty.

…

If those changes can be made, then Universal Credit still has the potential to be a successful, effective policy, and one which makes work pay a Living Wage – and not the present so-called National Living Wage (topped up minimum wage). Our churches will continue to show the love of Jesus in their neighbourhoods. We will continue to run community projects; food banks, holiday clubs, breakfasts for children, debt advice, support for those who are struggling. Our churches are places of welcome where all can find a home. The Government should take immediate steps to support many people who find themselves, through no fault of their own, in desperate circumstances. I urge them to think again.
79 Responses