Universal Credit – Rubbish (Official). National Audit Office Report.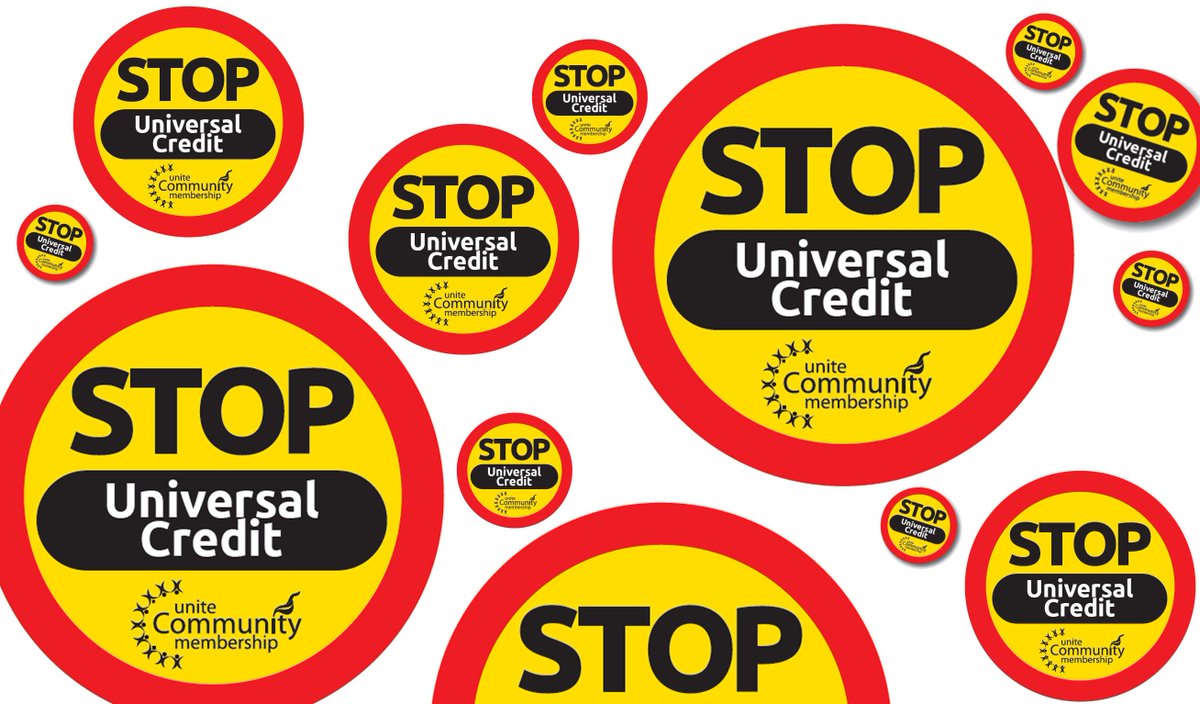 This morning on the BBC Breakfast carried a report on this "The National Audit Office said the £1.9bn Universal Credit system could end up costing more to administer than the benefits system it is replacing."
Key findings in the National Audit Office included:
Eight years after work began on UC, only 10% (815,000) of the expected eventual number of claimants are on the system
Some 20% of those paid late – usually the more needy and complicated cases – were waiting five months or more to be paid
Ministers would never know if their aim of putting 200,000 extra people in employment, or saving £2.1bn in fraud and error, would work
Government expectations that UC would deliver £8bn of net benefits annually depended on "unproven assumptions"
UC currently costs £699 per claim – four times as much as the government intends to spend when the systems are fully developed
So many changes had been made to job centres and working practices that there is no "alternative but to continue"
To discuss it they had a woman from the Citizens' Advice Bureaux and some ponce from  the Centre for Social Justice (set up by… Iain Duncan Smith, yes really…).
The CAB spokesperson said a few home truths about what a mess UC has been for many people.
The Mr Ponceworth admitted a few spots on the Sun of Universal Credit but said it has proved its worth as a way of helping people back to work.
Since us Bloggers and our contributors have been going on about the mess from the origins of UC it would have been good to have somebody form our side on.
But the report is devastating enough.
Summary – Rolling out Universal Credit.
Key facts £1.9bn spend to date on Universal Credit, comprising £1.3bn on investment and £0.6bn on running costs £8.0bn

Department for Work & Pensions' expectation of the annual net benefi tof Universal Credit, which remains unproven

Number of late payments of new claims in 2017,113,000.
Other elements:
One in five claimants do not receive their full payment on time.
Universal Credit is creating additional costs for local organisations that help administer Universal Credit and support claimants.
Some claimants have struggled to adjust to Universal Credit. We spoke to local and national bodies that, together, work with a significant minority of claimants. They showed us evidence that many of these people have suffered difficulties and hardship during the rollout of the full service. These have resulted from a combination of issues with the design of Universal Credit and its implementation. The Department has found it difficult to identify and track those who it deems vulnerable. It has not measured how many Universal Credit claimants are having difficulties because it does not have systematic means of gathering intelligence from delivery partners. The Department does not accept that Universal Credit has caused hardship among claimants, because it makes advances available, and it said that if claimants take up these opportunities hardship should not occur. However in its survey of full service claimants, published in June 2018, the Department found that four in ten claimants that were surveyed were experiencing financial difficulties.
This is a good newspaper report.
NAO says core claims about flagship welfare programme are based on unproven assumptions
Patrick Butler  Guardian.
The government's ambitious change to the benefits system, universal credit, fails to deliver promised financial savings or employment benefits and leaves thousands of vulnerable claimants in hardship, according to the public spending watchdog.

The National Audit Office effectively demolishes ministerial claims for universal credit, concluding that the much-delayed flagship welfare programme may end up costing more than the benefit system it replaces, cannot prove it helps more claimants into work and is unlikely to ever deliver value for money.

The NAO report paints a damning picture of a system that despite more than £1bn in investment, eight years in development and a much hyped digital-only approach to transforming welfare, is still in many respects unwieldy, inefficient and reliant on basic, manual processes.

Amyas Morse, the head of the NAO, said: "We think the larger claims for universal credit, such as boosted employment, are unlikely to be demonstrable at any point in future. Nor for that matter will value for money."

Opposition politicians and campaigners seized on the report to renew calls for universal credit to be delayed and its multiple design flaws fixed before the government continues its rollout to millions more claimants over the next four years.

Margaret Greenwood, the shadow secretary for work and pensions, said: "This report shows just how disastrously wrong the government has got the rollout of universal credit. It has shamelessly ignored warning after warning about the devastating impact its flagship welfare reform has had on people's lives.

"The government is accelerating the rollout in the face of all of the evidence, using human beings as guinea pigs. It must fix the fundamental flaws in universal credit and make sure that vulnerable people are not pushed into poverty because of its policies."
Our friends in the Mirror– who have covered the story with great verve for a long time –  noted this,
 …campaigners have used the report to call for reform of the benefit, which has already cost the state £1.9bn to date.
There are many, many, other news articles on the National Audit Office report….
This is another BBC report.
34 Responses