Brexit: Welfare Under Attack.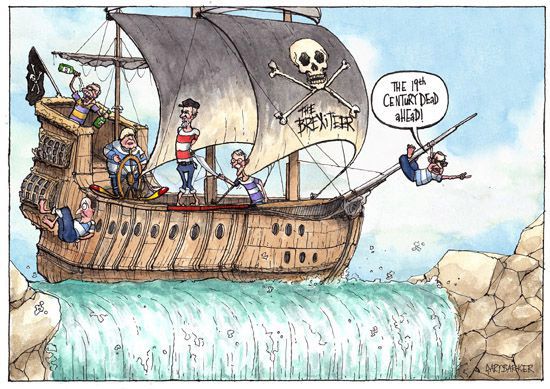 As Teresa May speaks on Brexit today we will hear a lot about how the free movement of labour in Europe will be ended. That it is has helped create unemployment.
We will hear about " building a "stronger" and a "fairer" country and creating a "truly Global Britain".
This is the reality of what is what is happening and what they plan for the unemployed.
The Mirror reported this a couple of days ago.
Chancellor Philip Hammond said the UK could change its economic model towards a US-style low tax, low welfare one as a result of Brexit .

His comments came after Theresa May angered Remainers by pushing for a hard Brexit that will take us out of the single market and customs union.
This is already happening.
And this:
Universal Credit has pushed 86% of claimants in council housing into rent arrears Welfare Weekly.
Shocking research reveals Iain Duncan Smith's flagship benefit has left almost 9 in 10 claimants living in council housing in rent arrears.

Joint research from the NFA and ARCH reveals almost nine in ten Universal Credit (UC) claimants living in council housing are in rent arrears, two and a half years after Iain Duncan Smith's flagship new benefit was introduced.
The research charted the impact of UC on the rent arrears of claimants living in council owned homes and found 86% are in arrears, up from 79% in March 2016, with 59% of these more than a month behind on their rent.

Although 63% of UC tenants in arrears had pre-existing arrears before their UC claim only 44% of them are on APAs (alternative payment arrangements with direct payment from DWP).

The average value of rent arrears owed by UC claimants living in council housing has almost doubled since 31 March 2016, from £321 to £615.
With the Benefit Freeze we will see people increasingly unable to cope with rising prices.
With Universal Credit we will see more and more people falling into arrears and debt: Food Banks will become a normal part of the 'welfare' state.
With the Work and Health Programme we will see more bogus courses, more dodgy people from the welfare-to-work industry making a pile, and more sanctions.
Some fairer society!
As James Bloodworth says:
96 Responses