Labour and Welfare: Plans to Make Iain Duncan Smith's "not worth living"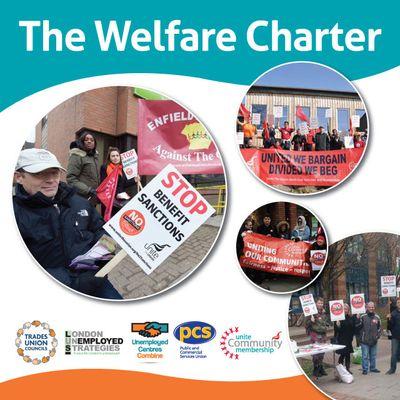 The Charter Labour Needs.
Ipswich Unemployed Action will be taking a keen interest in Labour's policies on welfare.
As the Conference begins we hear this:
Newly appointed shadow Work and Pensions Secretary Owen Smith says he plans to make welfare boss Iain Duncan Smith's life "not worth living" as he harries him.
The Mirror reports.
Labour will challenge the Tories "at every turn" in a fresh assault over Bedroom Tax .

And new shadow Work and Pensions Secretary Owen Smith threatens he will make welfare boss Iain Duncan Smith's life "not worth living".

He said: "I will harry him at every turn so he won't know which way he's facing. We shall keep campaigning, and we will keep pressing for changes."
We remain open-minded about Owen Smith.
He has made less encouraging statements such as this:
Owen Smith, Shadow Welfare Secretary, has called for a debate within the Labour party over benefits cap.

The Government is planning to reduce the benefits back from £26,000 to £23,000 – a plan that Labour oppose. In an interview on Newsnight, Smith said that Labour's current policy is to oppose the cuts to the individual benefits cap.

But he noted that Labour need to review their position "right across the whole debate".

He went on to say that the party is ""in favour of an overall reduction in the amount of money we spend on benefits in this country and in favour of limits on what individual families can draw down". However he said that there needs to be a review of the party's position to the cap in general.
There is also this report (BBC September the 15th),
Jeremy Corbyn's plans to oppose the benefits cap have been undermined by members of his own shadow cabinet, as he prepares to face David Cameron in prime minister's questions for the first time.

Speaking to the Trades Union Congress conference in Brighton on Tuesday, Corbyn said the benefits cap introduced by the coalition created "social cleansing" and that the party would oppose it all together.

But speaking hours later on the BBC's Newsnight programme, the shadow work and pensions secretary, Owen Smith, said the party was only opposing government plans to reduce the cap.

The shadow equalities minister, Kate Green, speaking on BBC Radio 4's Today programme on Wednesday, said the Labour party's present policy position was to support the principle of the benefit cap and that there was some evidence it had helped people into work.

She argued that policy was created collectively by the party, implying that Corbyn could not change Labour's position unilaterally.

In the last parliament, the coalition introduced a cap of £26,000 on the amount of state benefits a family can receive. The Conservative government has pledged to cut the cap to £23,000 in London and £20,000 outside London.

Speaking to the TUC conference in his first major speech as leader of the opposition, Corbyn said: "As I'm concerned the amendments we're putting forward are to remove the whole idea of the benefit cap altogether. We'll bring down the welfare bill in Britain by controlling rents and boosting wages, not by impoverishing families and the most vulnerable people."

He added: "We oppose the benefit cap. We oppose social cleansing."
What we are interested in is this:
The Welfare Charter.
We should have…
1. A political commitment to full employment achieved with decent jobs
People are entitled to decent, stable and secure jobs that provide regular, guaranteed hours that allows them to also meet any caring responsibilities; not zero hours contracts in precarious jobs.
2. A wage you can live on for all and a social security system that works to end poverty
We need a National Living Wage that people can live on, not just survive on, that applies to all.
3. No work conscription – keep volunteering voluntary
Forcing people to work for free on pain of losing benefits is simply providing free labour to organisations that should be paying workers proper wages.
4. Representation for unemployed workers
Everyone should have access to an advocate to help them navigate the social security system and appeal adverse decisions.
5. Appoint an Ombudsman for claimants
A Claimants Ombudsman should be appointed to arbitrate on unresolved complaints, to ensure claimants are treated with respect and dignity.
6. Equality in the labour market and workplace; equality in access to benefits.
We need a labour market where structural inequalities are overturned and a benefit system that is accessible to people.
7. An end to the sanctions regime and current Work Capability Assessment – full maintenance for the unemployed and underemployed.
We need a non-means tested, non-discriminatory benefit payable to all, with housing costs met. This must be allied with the wide provision of low cost housing.
8. State provision of high quality information, advice and guidance on employment, training and careers
There must be a supportive and independent careers and job-broking service, not linked to conditionality or benefits, offering face to face advice.
Download here: 710X_WelfareCharter_A5_3
29 Responses