The Salvation Army is now Back in the Workfare Business.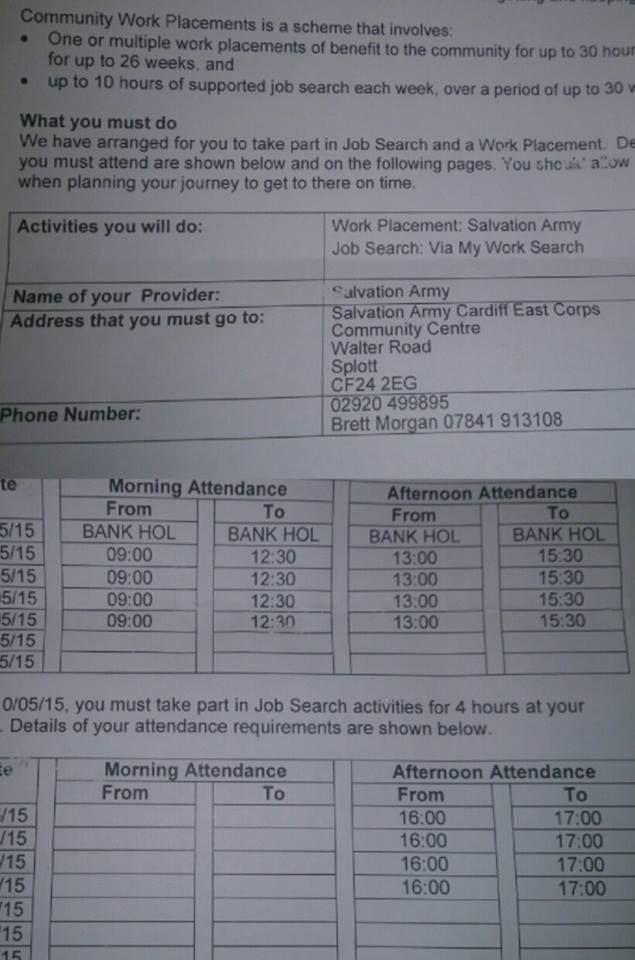 Hat-Tips and Bravo to Tobanem for finding this.
Note 2015 dates above.
Note "Work Placement".
Salvation Army. March 2014.
We feel that a 26-week work experience placement is too long and would not be beneficial.  If someone has not found employment within two years, the lack of work experience is clearly not their only barrier to employment.  Our concern is that the underlying issues need to be dealt with holistically and work experience is a part of the support needed. As such, we will not be taking part in the Community Work Placement programme.
Boycott Workfare March 2014.
In an important success even before the workfare week of action starts on 29th March, the Salvation Army have said they will play no part in the upcoming Community Work Placement scheme. Last year the charity was praised by the DWP for 'holding the line' on workfare. This recent loss of nerve can only be a direct result of repeated action taken to challenge the Salvation Army's support for forced work.  The inspiring recent direct action from Edinburgh Coalition Against Poverty, widespread public criticism and constantpressure online has shown what the public think of charities that claim to help unemployed people and then force them to work for free.
40 Responses