Ipswich Protest Joins National Day of Action Against Maximus.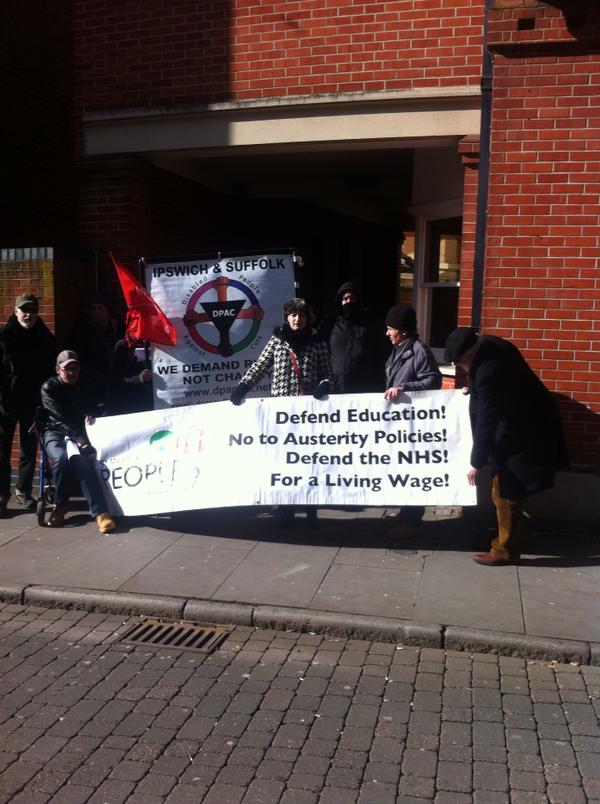 St Felix House Silent Street Ipswich.2nd March.
Disabled People Against Cuts and Suffolk People's Assembly. Protesters gathered outside DWP Job and Assessment Centres today to protest against Maximus, the new Work Capability Enforcer. On the first Day of their Contract there were actions and protests across the country.
A national day of action has been called on March 2nd 2015 against Maximus, the company set to take over from Atos running the despised Work Capability Assessments (WCAs) for sickness and disability benefits.

These crude and callous assessments have been used to strip benefits from hundreds of thousands of sick and disabled people after a quick computer based test ruled them 'fit for work'.  A growing number of suicides have been directly linked to this stressful regime, whilst charities, medical staff and claimants themselves have warned of the desperate consequences for those left with no money at all by the system.
Here are some shots, pics and videos: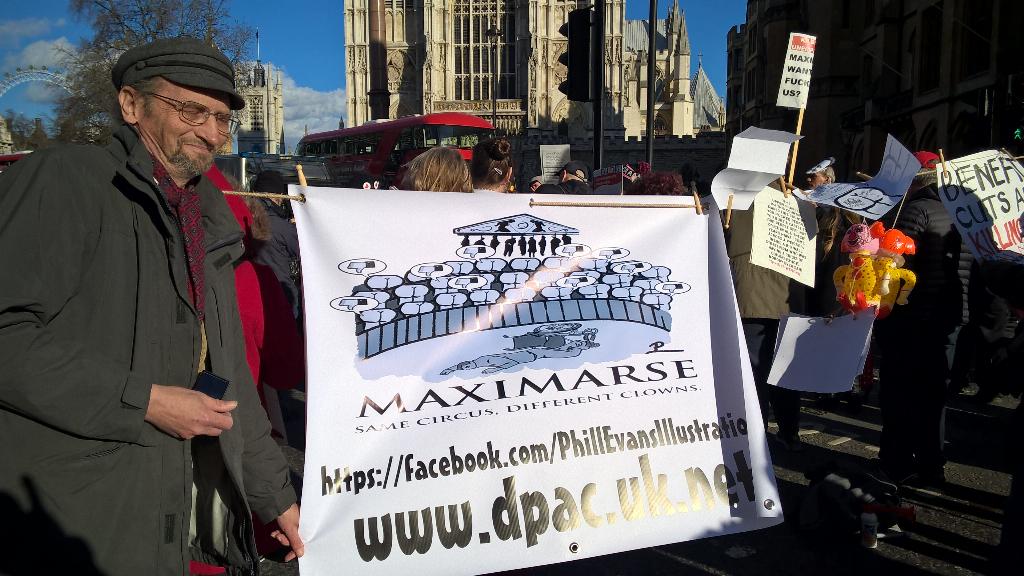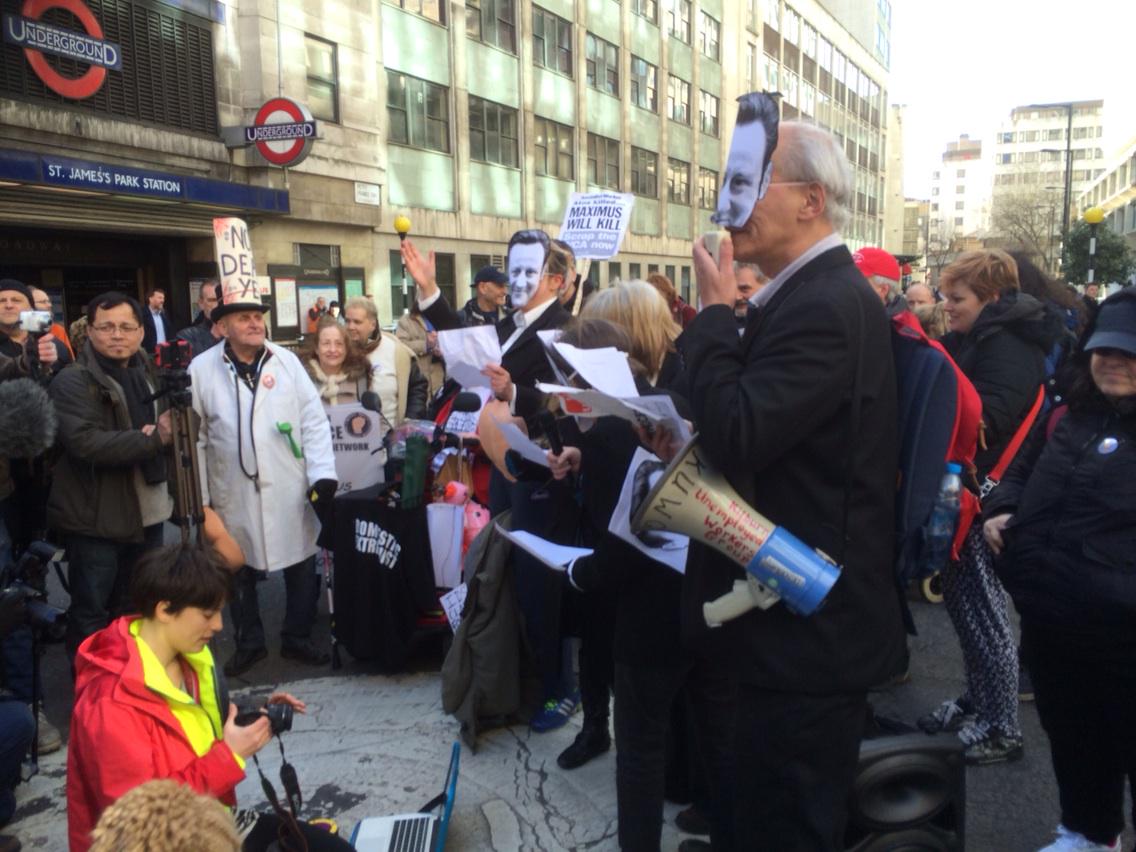 21 Responses