Welfare-to-Work Business "a massive cesspit" says Vince Cable.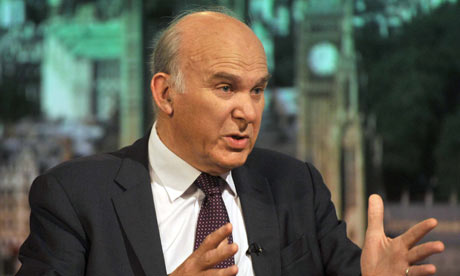 Cable Shows What's What.
"The Government was under growing pressure last night to call a public inquiry into the behaviour of Britain's Welfare-to-Work Industry as the Business Secretary, Vince Cable, admitted the sector was a "massive cesspit" that needed cleaning up.
Companies are "serially corrupt" he added.
The Liberal Democrat Minister criticised the systematic "culture of bullying", people left penniless by unwarranted sanctions,  and the misuse of public money by firms making  false claims.
Noting the extravagant life-styles of 'social entrepreneurs' such as A4E's Emma Harrison, he concluded that this is not "all the fault of a few colourful rogues". 
Outlining steps to address "the mess", he said that welfare programmes need to be "made safe"; that steps to ring-fence benefits and raise their levels,  needed to be implemented; and that there needed to be "accountability".
With a clear eye on his Cabinet colleagues, Iain Duncan Smith and Chris Grayling, Mr Cable said "No one at the top of the Welfare-to-Work Industry  will take responsibility for systemic abuse. "The time has come to do so."
Er…….no Cable did not say this….